NEPCON Vietnam 2023
12 September 2023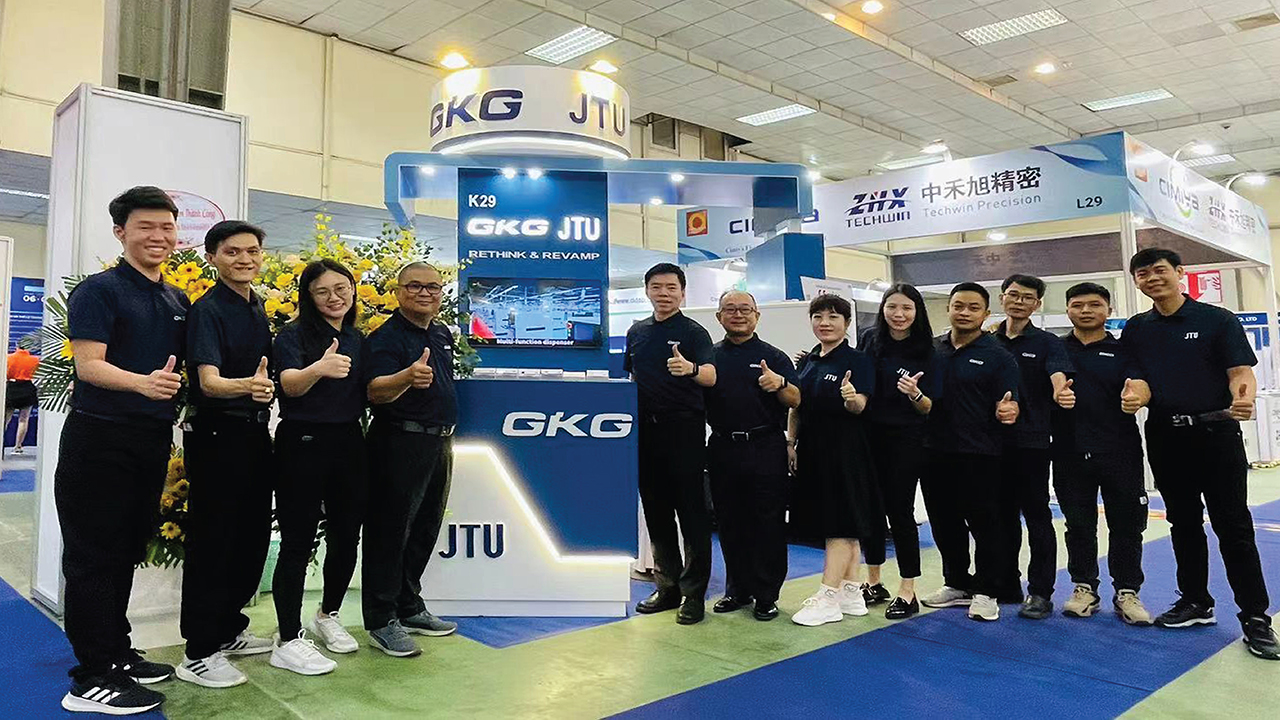 The NEPCON Vietnam 2023 was grandly held at the International Exhibition Center Hanoi, from September 6th to 8th. GKG Asia Pte. Ltd. and our strategic partner JTU Pte. Ltd. , jointly showcased advanced equipment and technology, and offered professional services at this exhibition.
NEPCON Vietnam holds significant importance in the rapid development of the electronics sector in Vietnam. It is a crucial event in the Vietnamese electronics industry and serves as a testing ground for the introduction of the latest technologies and equipment innovations in the field. In light of this, GKG presented the fully automatic solder paste printer G-Titan, the fully automatic high-speed dispensing machine D-Vis, high-speed precision dispensing valves & accessories, multi-substrates printer R1 and coating machine C3 by JTU.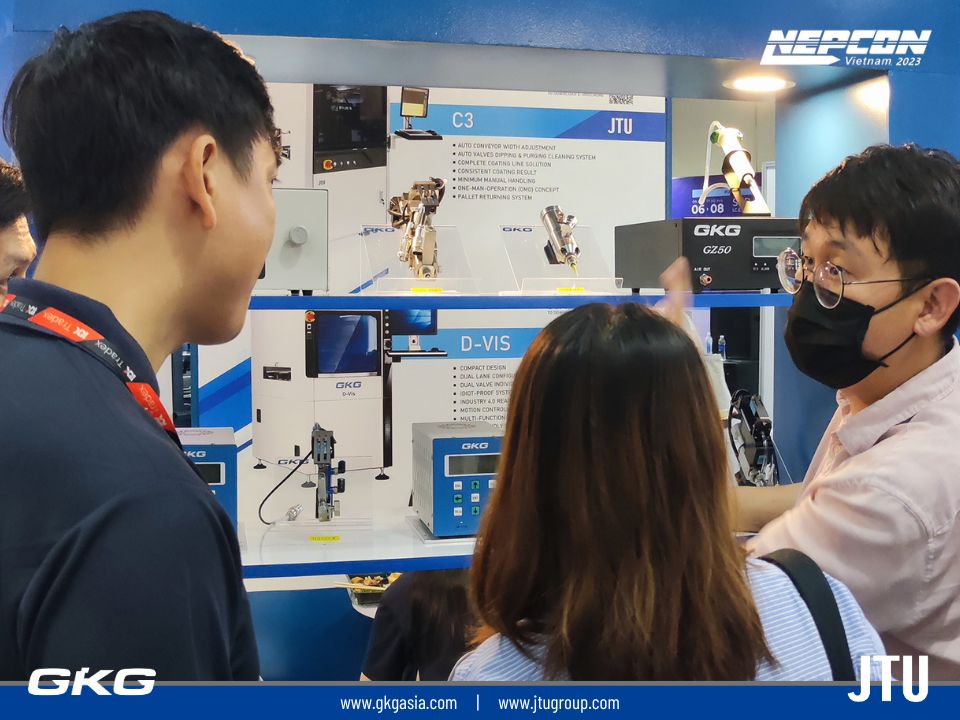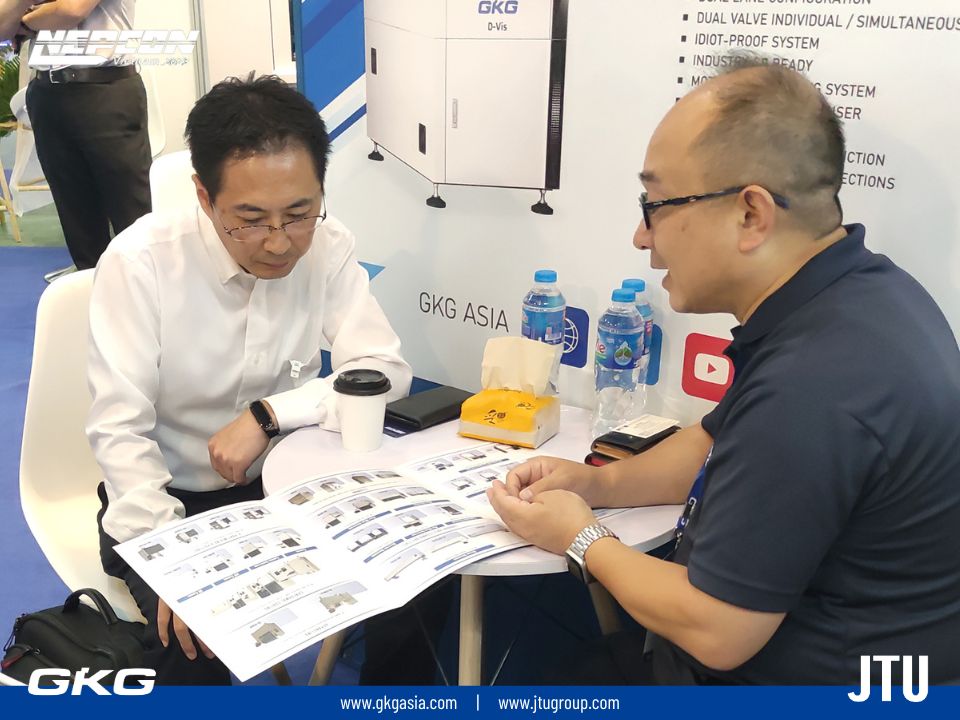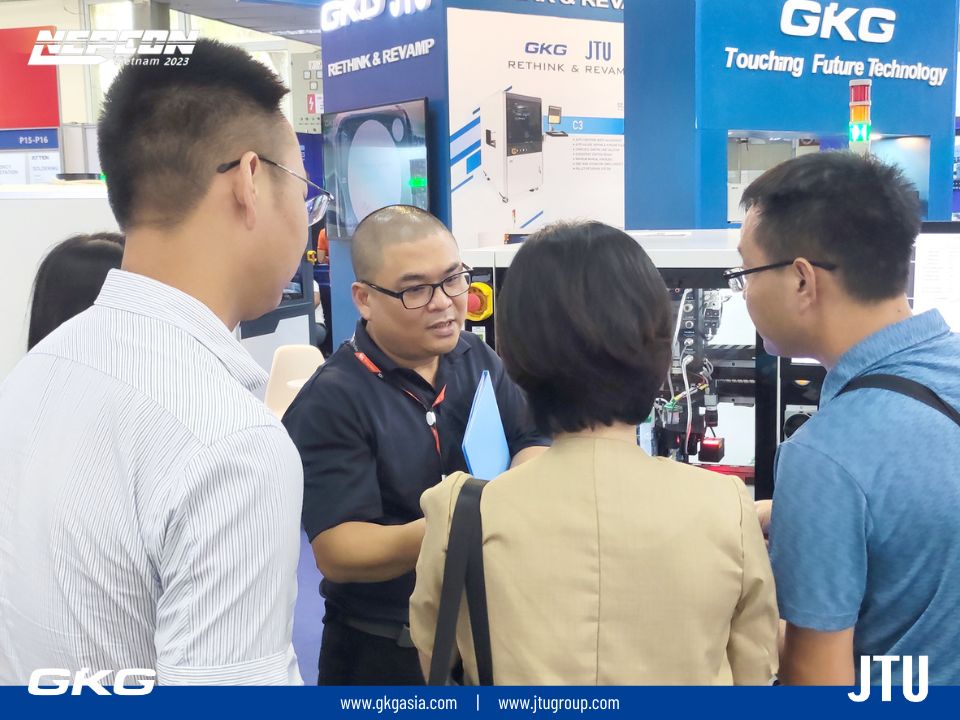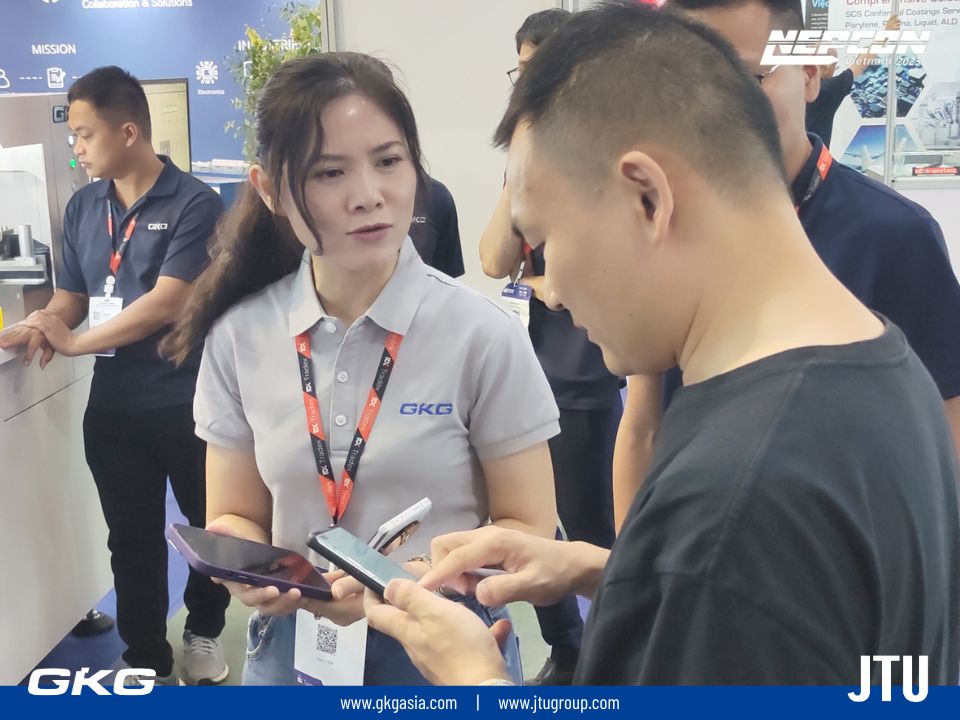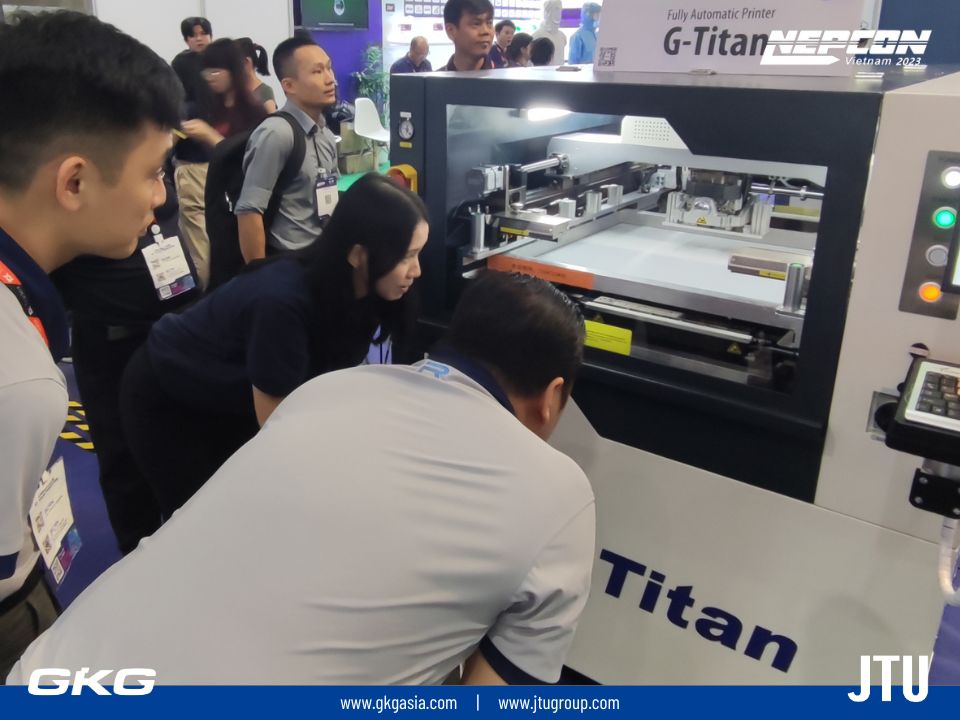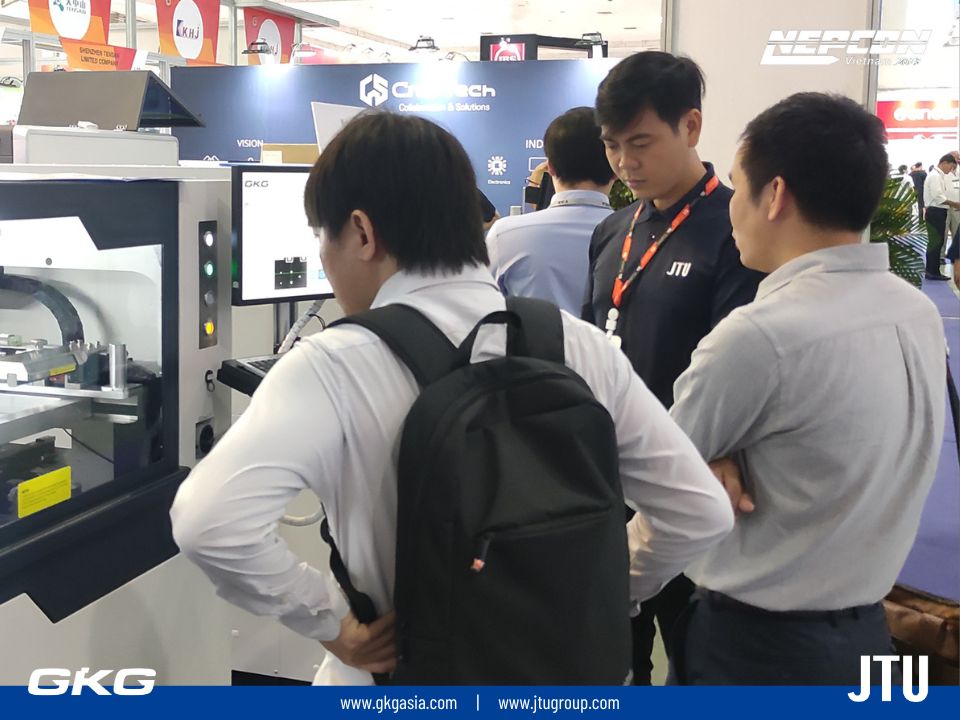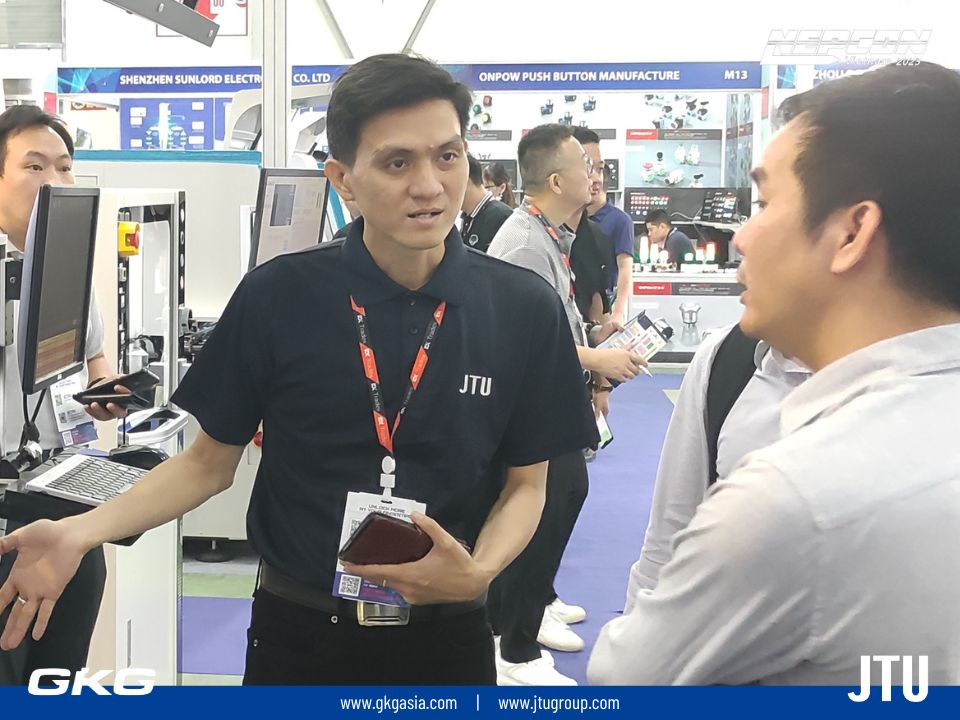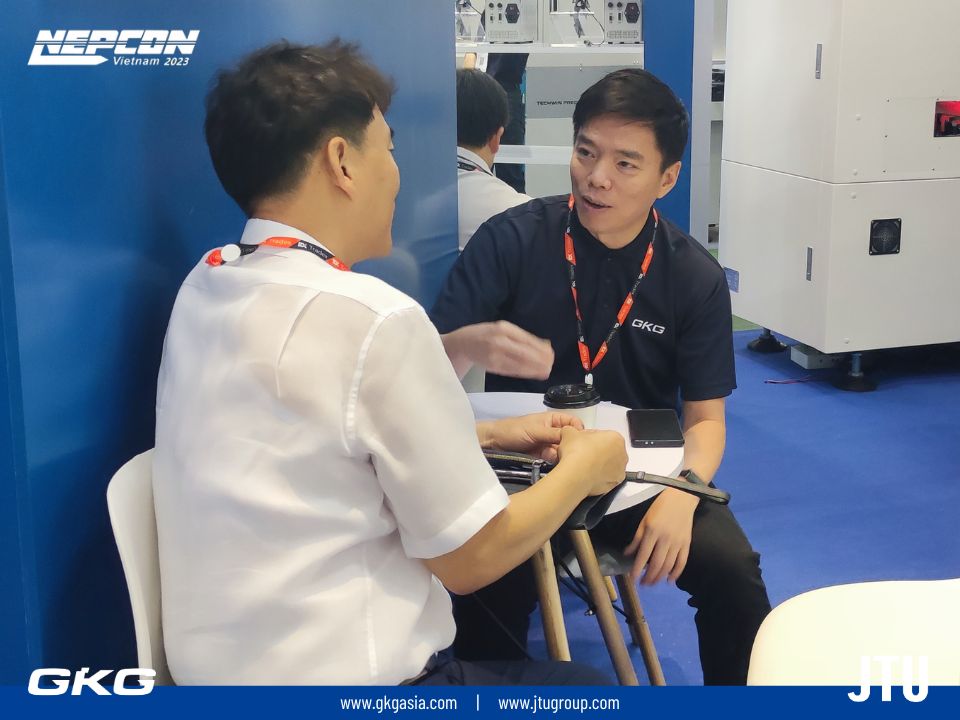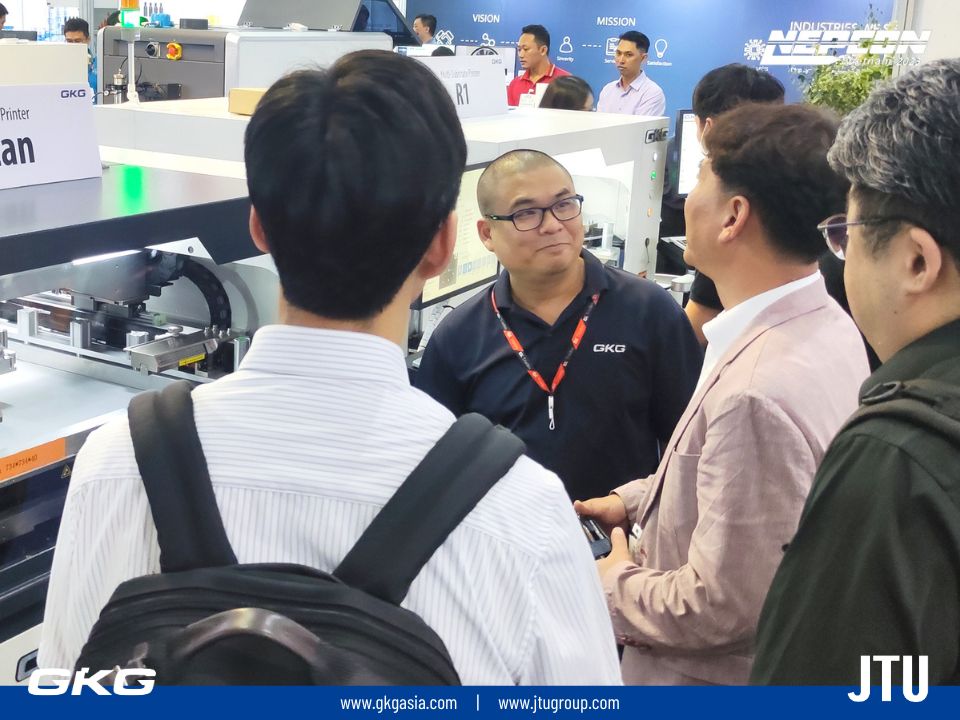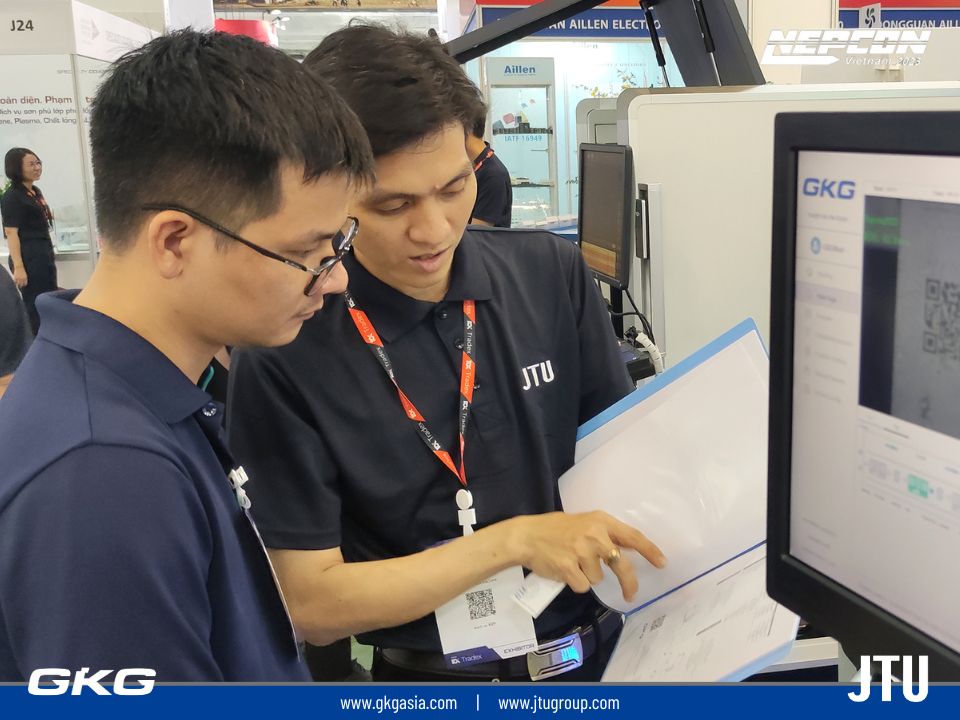 GKG's impressive equipment capabilities and technological innovations attracted visitors from various regions, enabling close communication with our professional technical team. We wholeheartedly leveraged our technological, quality, and service advantages to bring greater business value and development opportunities to our customers. We extend our gratitude to customers and visitors from around the world for their support and attention.
We will continue to uphold innovation and provide even higher-quality products and services in the future
Watch NEPCON Vietnam 2023 Recap HERE