NEPCON Shanghai China 2021
05 May 2021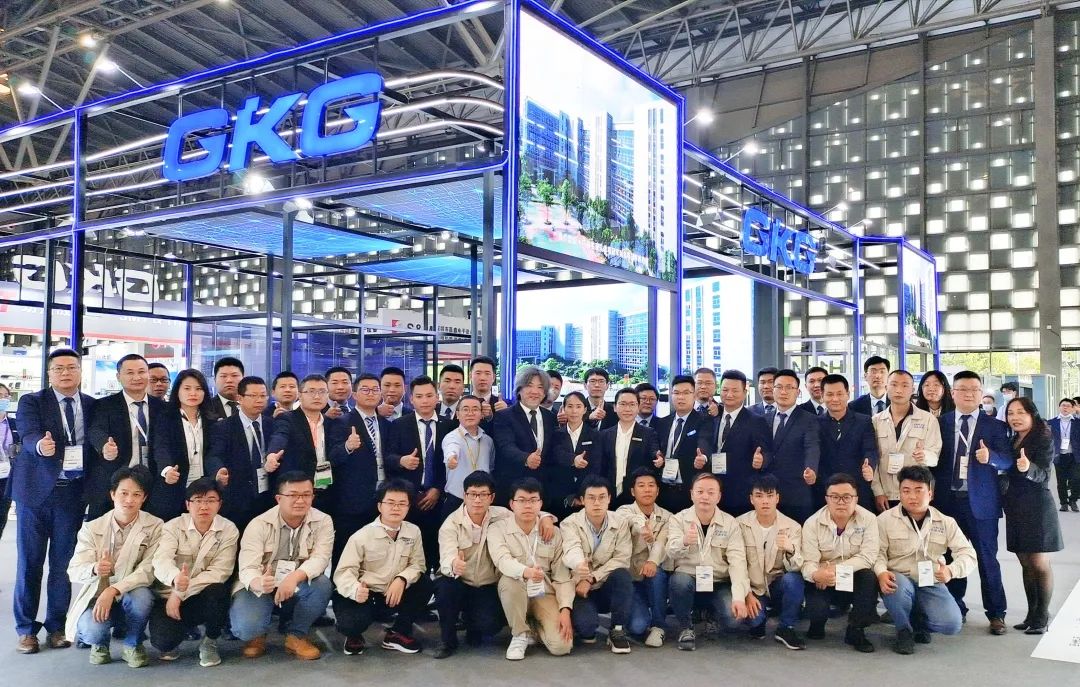 GKG Team at NEPCON Shanghai China 2021
GKG participated in the international gala exhibition for the electronics manufacturing industry, which is NEPCON China 2021 held at the Shanghai World Expo Exhibition & Convention Centre from 21st to 23rd April. As part of the celebration of NEPCON China's 30th anniversary, it was teamed up with IoTE 2021 to stage these two shows in Shanghai concurrently, giving NEPCON a full makeover. The exhibition had a span of 50,000 sqm with more than 700 exhibitors and brands from 38 countries. It was the largest NEPCON exhibition ever and it attracted more than 50,000 professional visitors.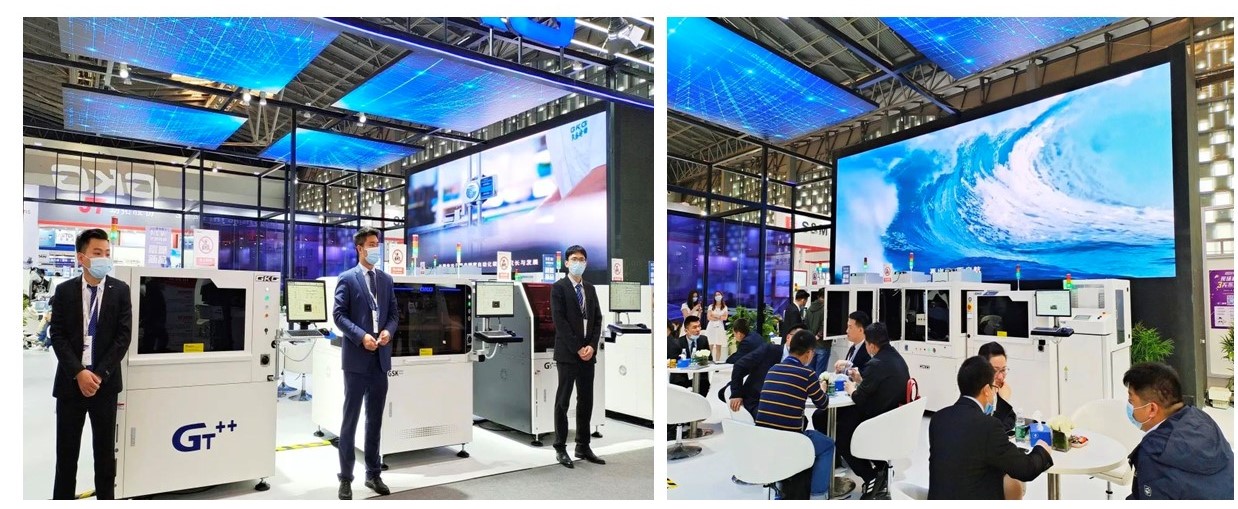 Other than exhibiting GKG flagship product – the fully automated high-speed dispenser D-Sniper and fully automated solder paste printer G-Titan, GKG also launched the AGV fully automated line and mini-LED line. It was our very first time to demonstrate an automated production line "live" in the exhibition. Surprisingly and thankfully, it attracted massive visitor interest and valuable feedbacks.
Another highlight of the event was that GKG brand new dispenser D5 which won the Vision Excellence Award by SMT China. The recognition is a great honour and affirmation for GKG continuous effort in Research & Development.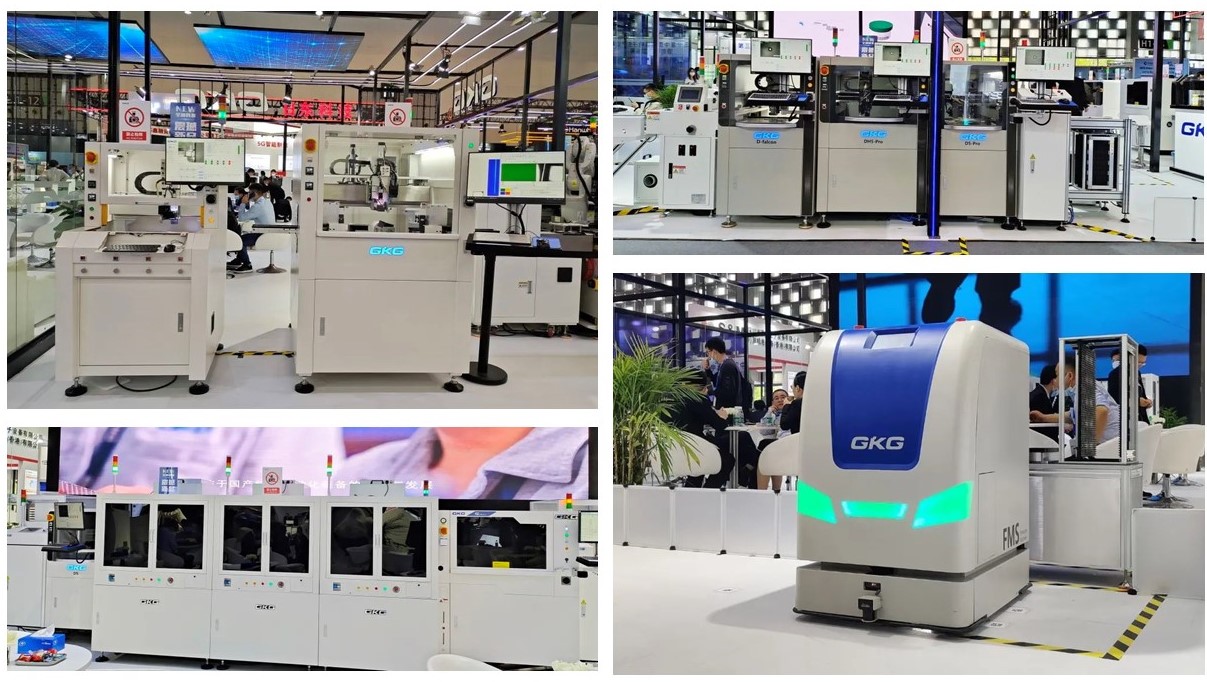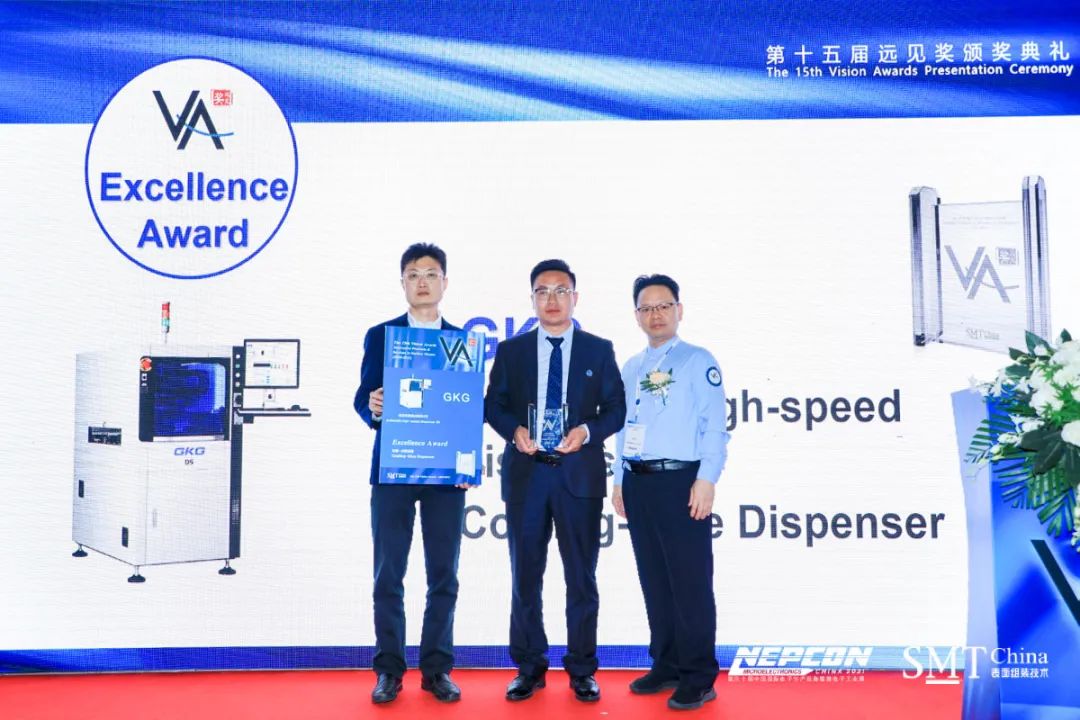 Winning the SMT China Vision Excellent Award
During this three-day event, GKG received numerous positive feedback and encouragement from existing and potentially new customers. Thus, it motivates us to further strengthen our sense of responsibilities to provide the best-in-class product and services to our industry. Hence, we would like to take the chance to thank all our customers and stakeholders that catalyse our growth in the last 16 years.
Please stay tuned with us for next stop, Shenzhen, we see you there!