Jisso Protec Show 2019 - Tokyo, Japan
08 June 2019
The Jisso Protec Show 2019 (Tokyo, Japan) that was held from 5th-7th June, included exhibition of products, knowledge and solutions related to the electronic circuits & packaging technologies use in all electronic devices, IT devices and equipment, as well as the design, testing and logistics of large electronics (printed electronics, stretchable electronics, etc.).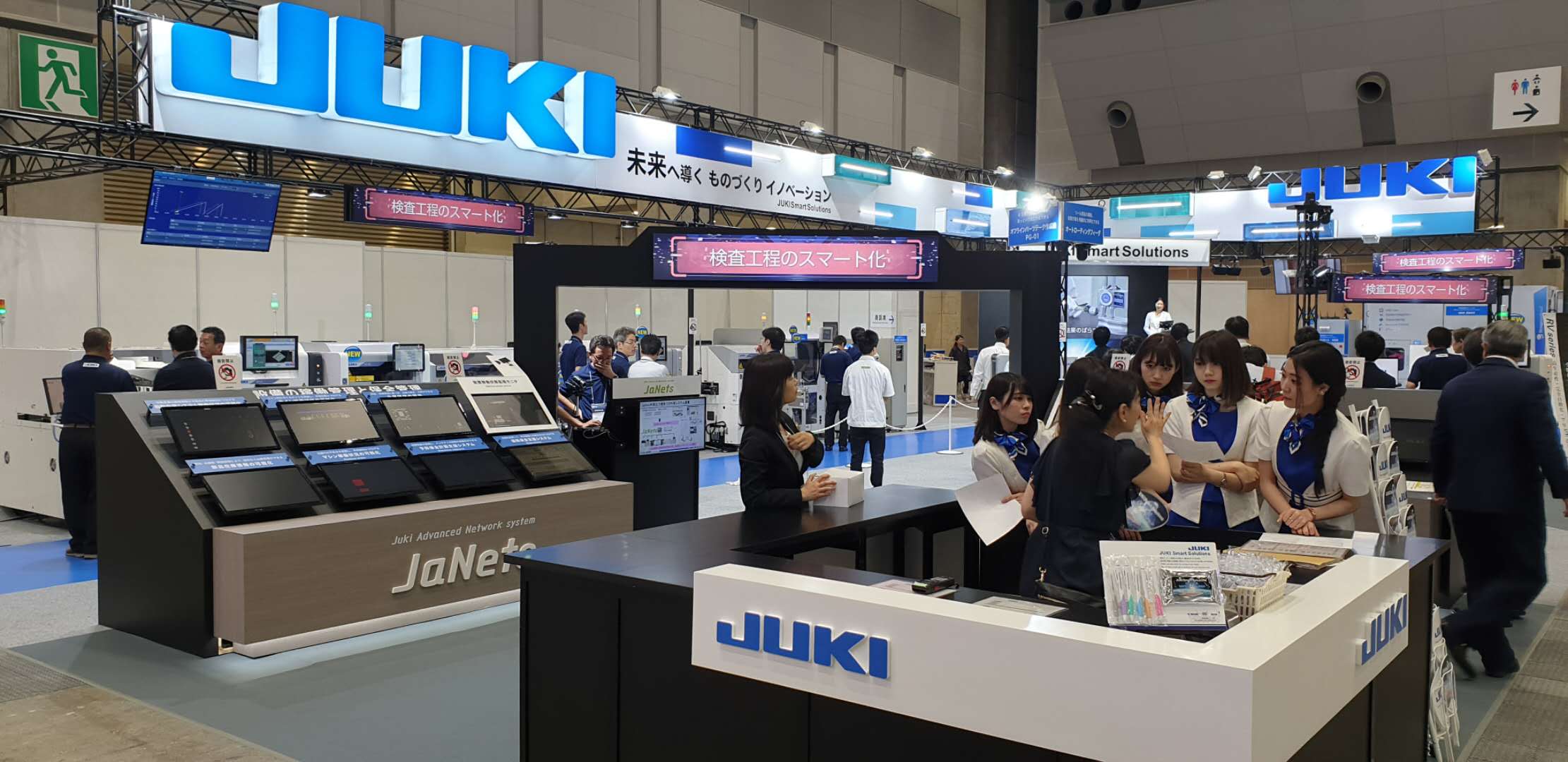 The event garnered more than 44,000 visitors with a total of 508 exhibitors. Out of the massive amount of exhibitors and participants, GKG's long-time partner, Juki Automation Systems Corporation, outshone the rest with its out-of-the-box creation.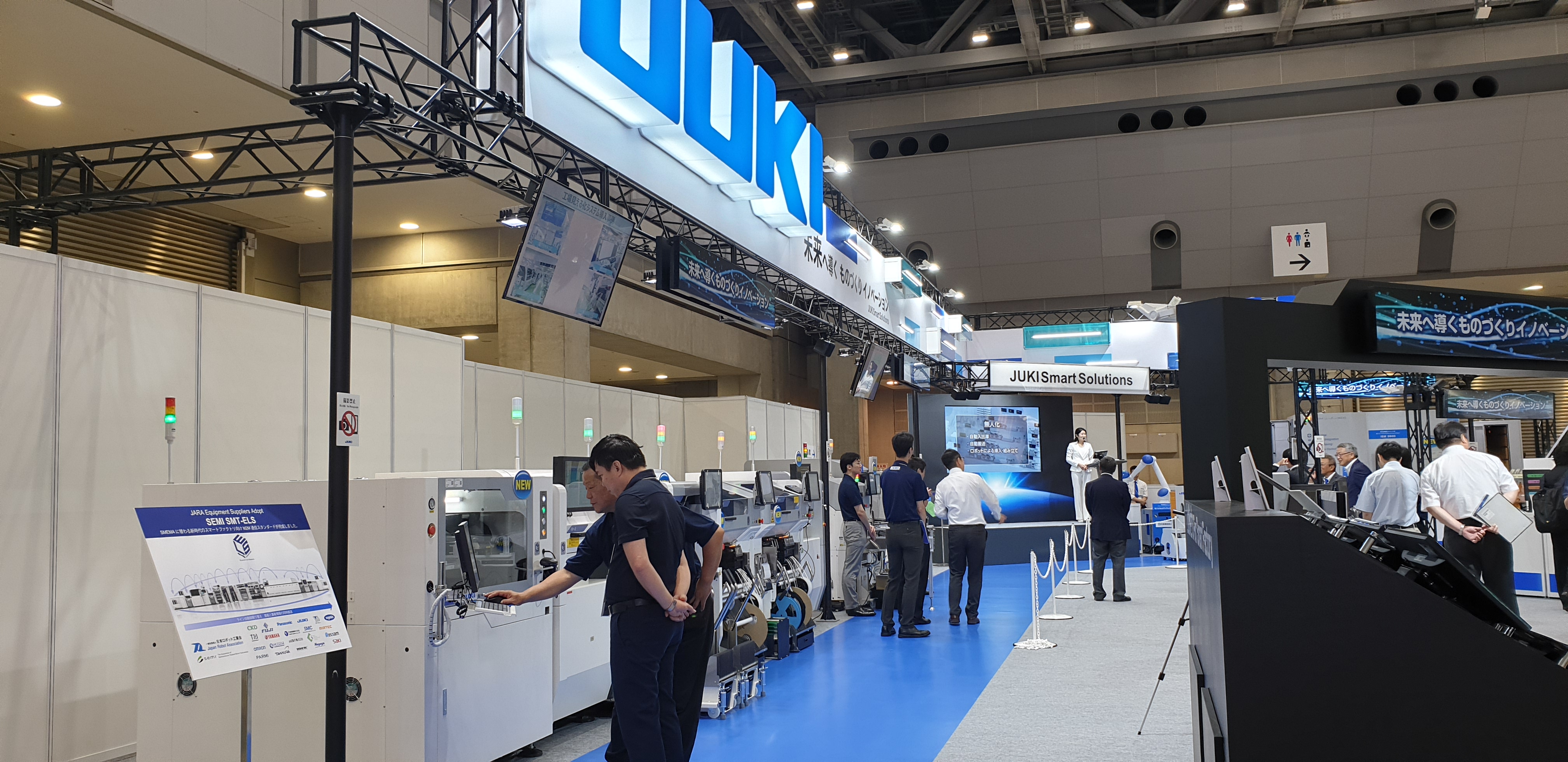 The long awaited collaboration between Juki & GKG for a brand new model of SMT Printer, RP-2, was officially launched on the very first day of the event. The RP-2 is equipped with Japanese GUI, complemented with an interactive touch-screen operation. Being a member of the SEMI SMT-ELS, it comprises of data communication capabilities to make assembly lines smarter.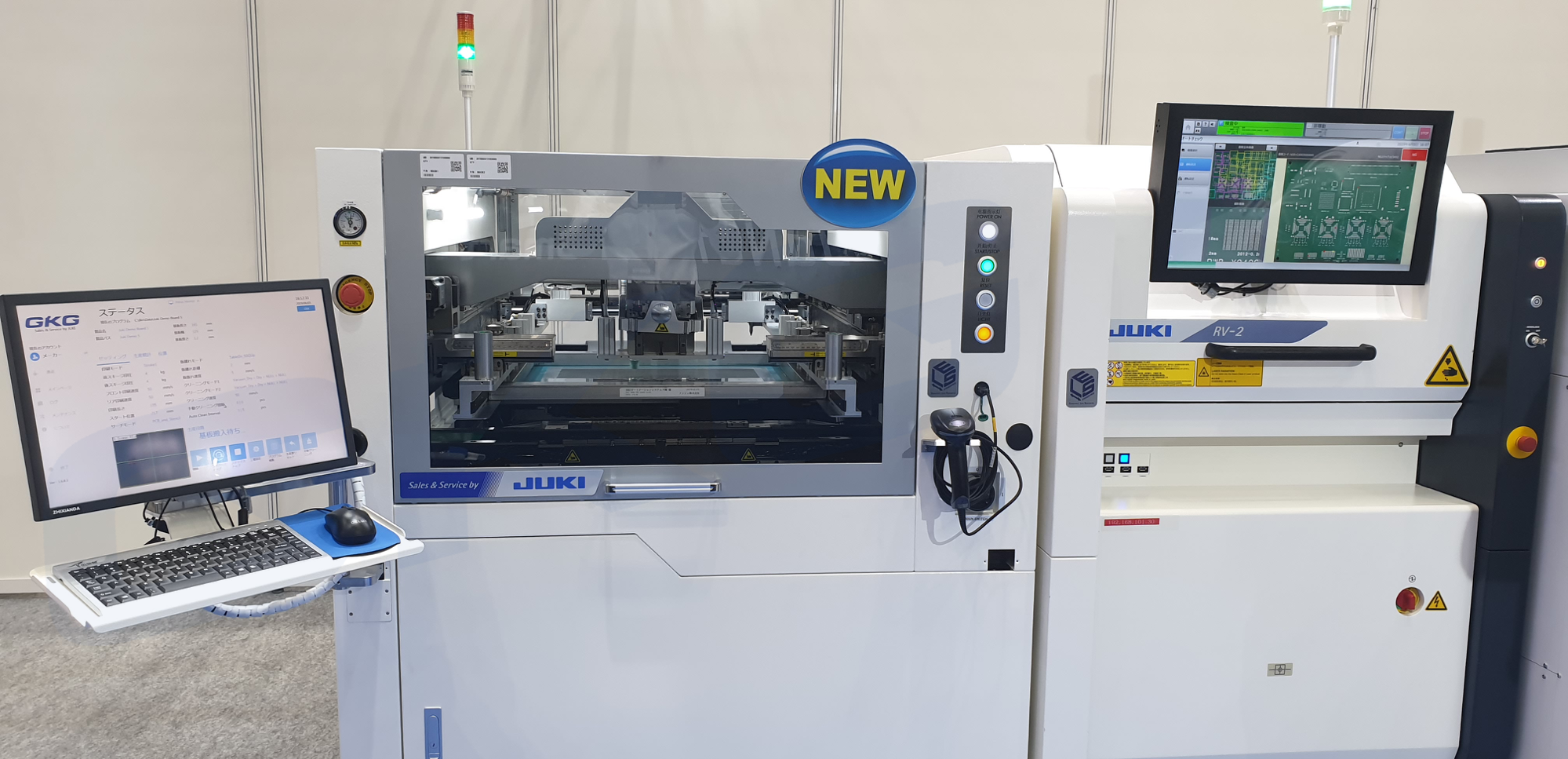 The RP-2 contains many highly sophisticated functions that work perfectly towards the concept of Industry 4.0. These includes auto paste dispensing, paste rolling diameter monitoring system, internal barcode scanner, etc. Several visitors mentioned that they are completely sold on how the functions work hand-in-hand with high flexibility. In fact, an immediate order was placed for the demo set.
For any further information regarding RP-2, kindly contact our official distributor, Juki Automation Systems Corporation.
Juki Automation Systems Corporation
2-11-1, Tsurumaki, Tamashi, Tokyo 206-8551
www.juki.co.jp