Congratulations to GKG Precision Machine Co, Ltd. on a successful IPO
18 August 2022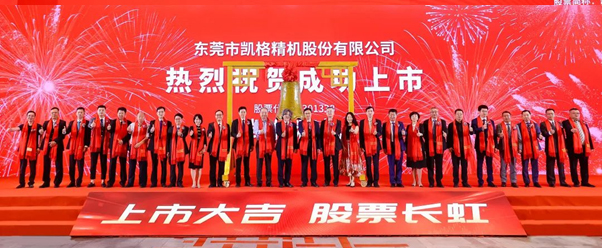 In the morning of August 16, 2022, at 9:30 a.m. Dongguan GKG Precision Machine Co, Ltd. was officially listed on the ChiNext board of the Shenzhen Stock Exchange. The stock is abbreviated as "GKG Precision Machine" with the stock code "301338".
The IPO ceremony for GKG Precision Machine Co. Ltd was held at Dong Cheng International Hotel, Dongguan. Representatives from various levels of the Dongguan government, the company's actual controller and representatives of shareholders, intermediaries, listing associations, partners, senior management team, and special guests attended the listing ceremony.
During the IPO ceremony, Chairman of GKG Precision Machine Co. Ltd, Mr Glenn Qiu, delivered a speech, expressing that IPO is the great moment to the developmental history of GKG Precision Machine.
In his speech, Chairman Mr. Glenn Qiu mentioned, "After the IPO of GKG Precision Machine Co. Ltd, we will leverage the power of the capital market to continue harnessing the company's talent, technology, and advantages of management. We will continuously develop products that meet the market demand, adhering to the core value concept of "Excellence in quality is the starting point of value and dignity, and satisfying customers is the source of innovation and development." We aim to achieve sustained and healthy growth to repay shareholders, customers, and society.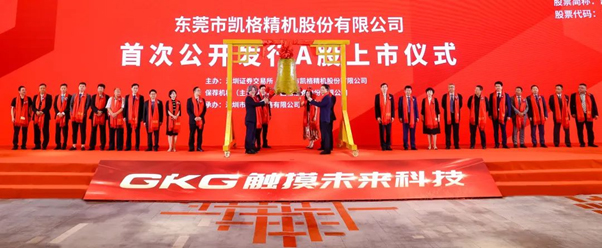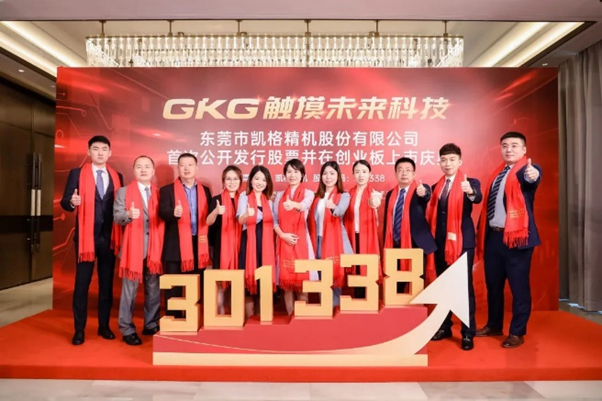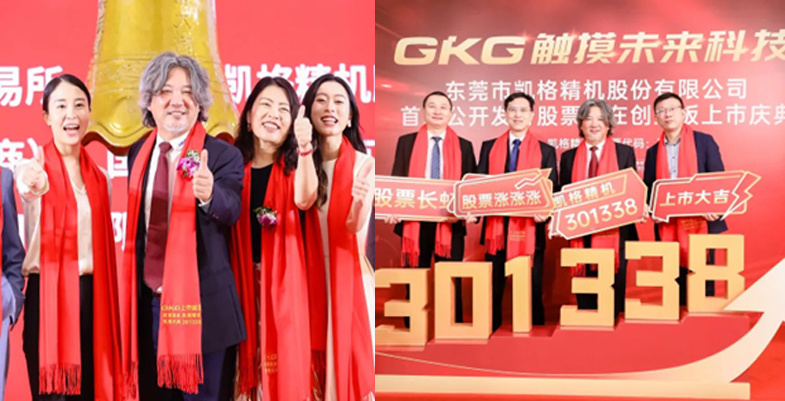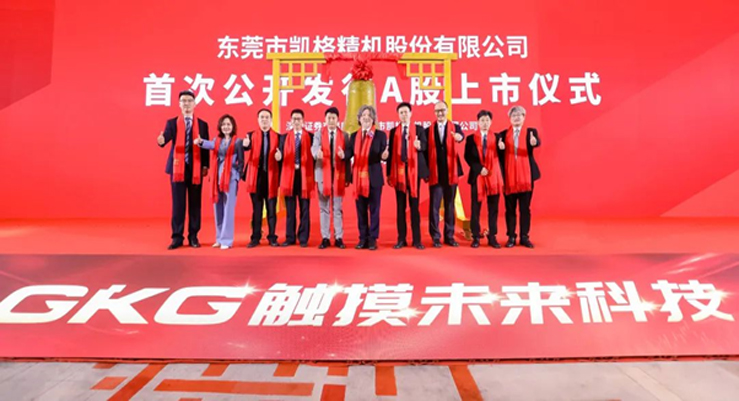 The IPO of GKG Precision Machine Co., Ltd. on the A-share market in Dongguan marks a new stage of development for the company, laying a solid foundation for accelerating high-quality growth.
In the future, GKG Precision Machine Co. Ltd will continue to delve into upgrading intelligent products, striving to become the most competitive manufacturer of precision automation equipment and services.
GKG Precision Machine will persist in independent research and development, driven by innovation, and will develop high-quality products to deliver satisfactory results to investors.