We are One.
07 October 2019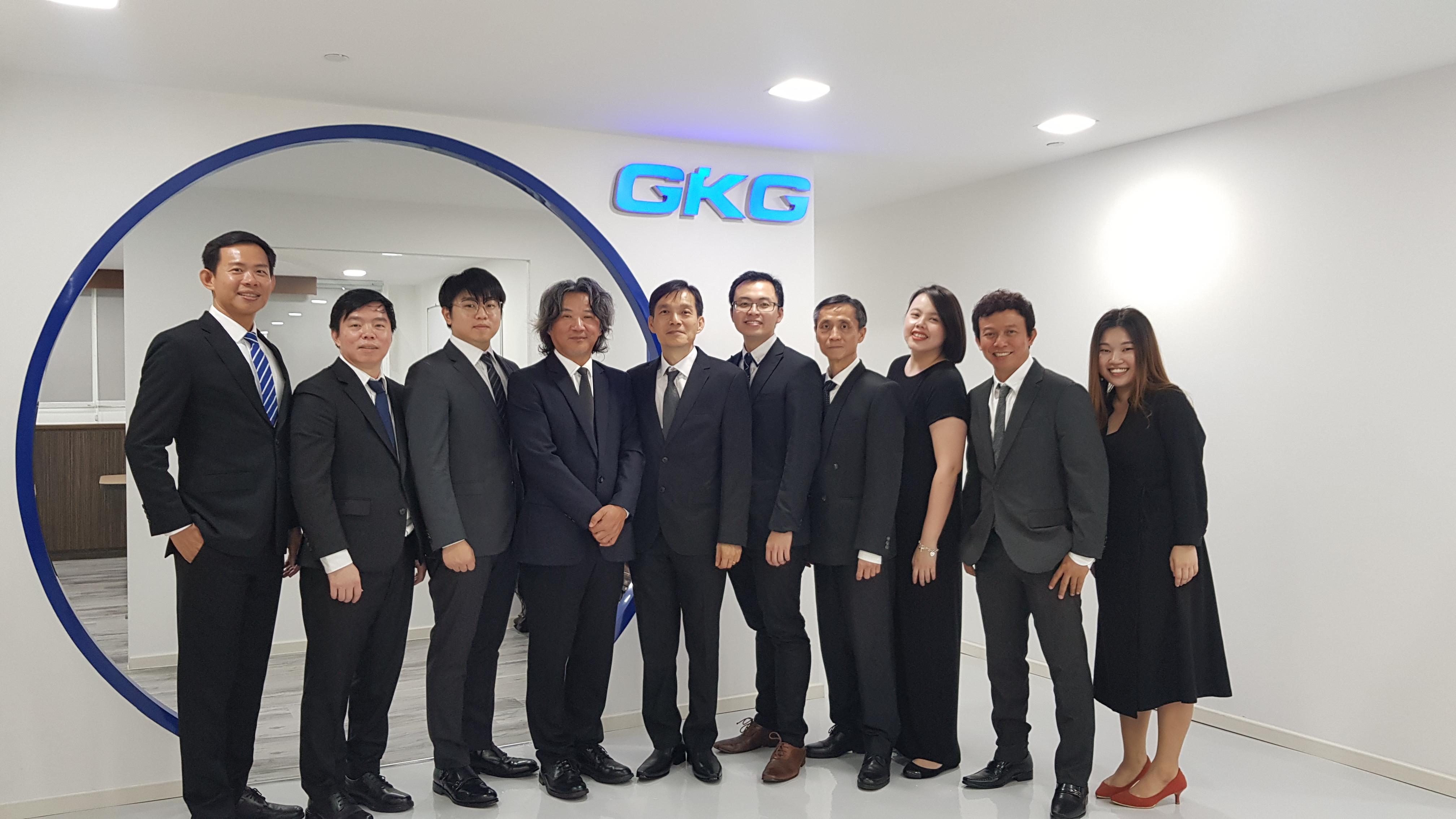 Management & Staff of GKG Asia Pte Ltd
"I've visited Singapore numerous times, but this time round, I feel extremely overwhelm with emotions. It's beyond words." said Mr. Glenn Qiu, Chairman of GKG Precision Machine Co., Ltd, the world largest SMT Printer Manufacturer.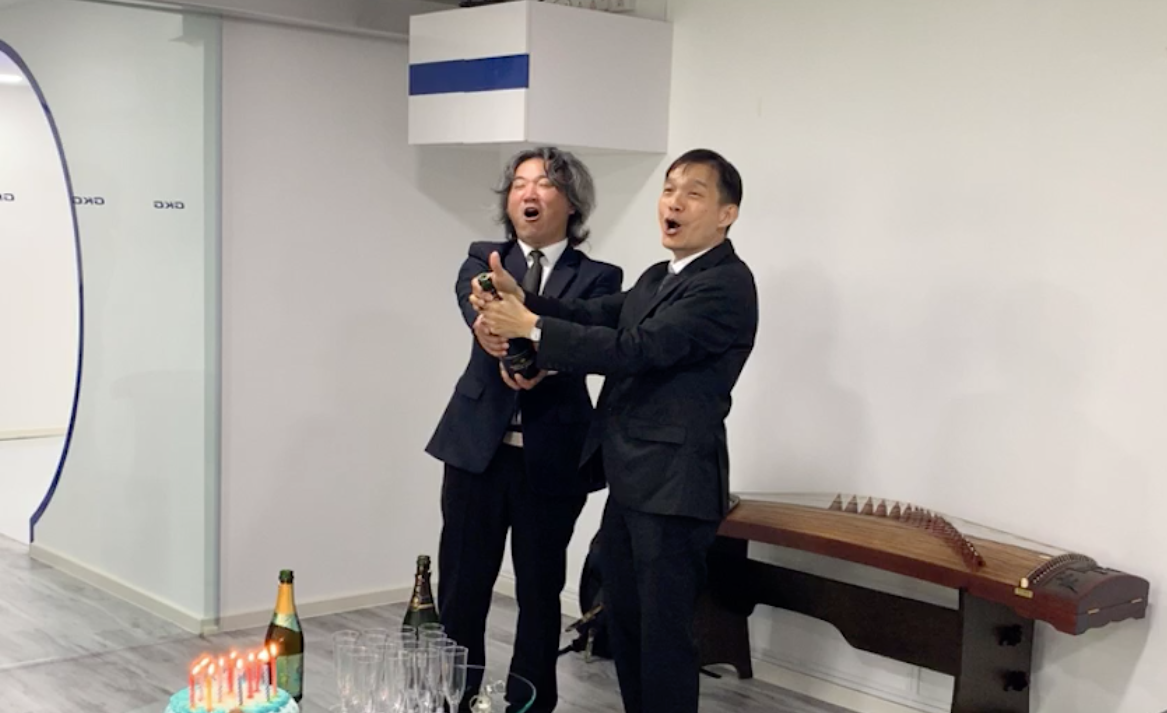 On the 1st of October 2019, GKG Asia Pte Ltd (GKGA)concluded its first year of operation as an official subsidiary company of GKG Precision Machine Co., Ltd (GKG). The in-house celebration kicked off with a cake cutting session in GKGA office and the celebration was graced by the presence of Mr. Qiu. The lively ambience provided an opportunity for everyone to revel amidst their busy working schedule.
GKG Asia Pte Ltd 10 Years Birthday Party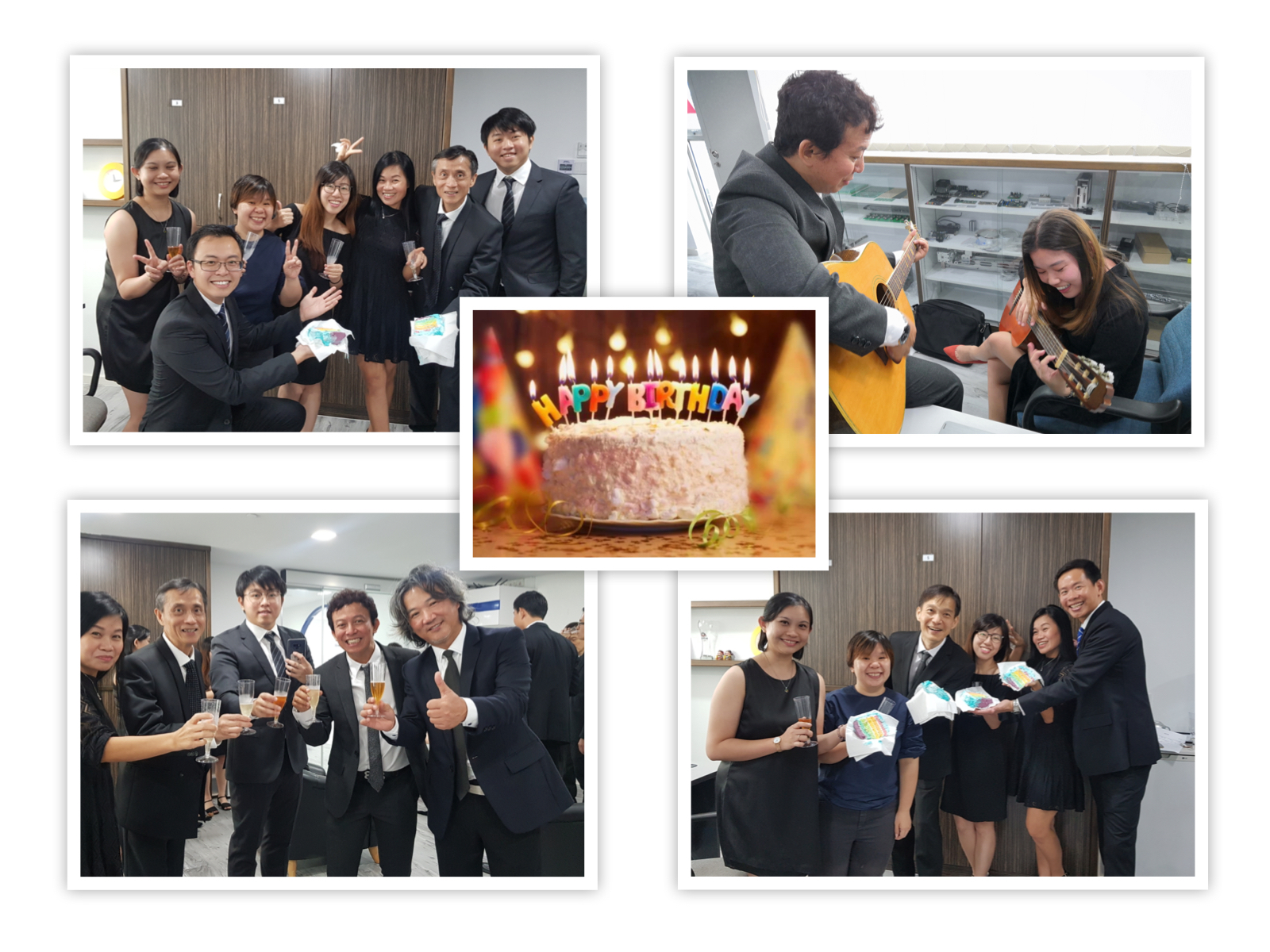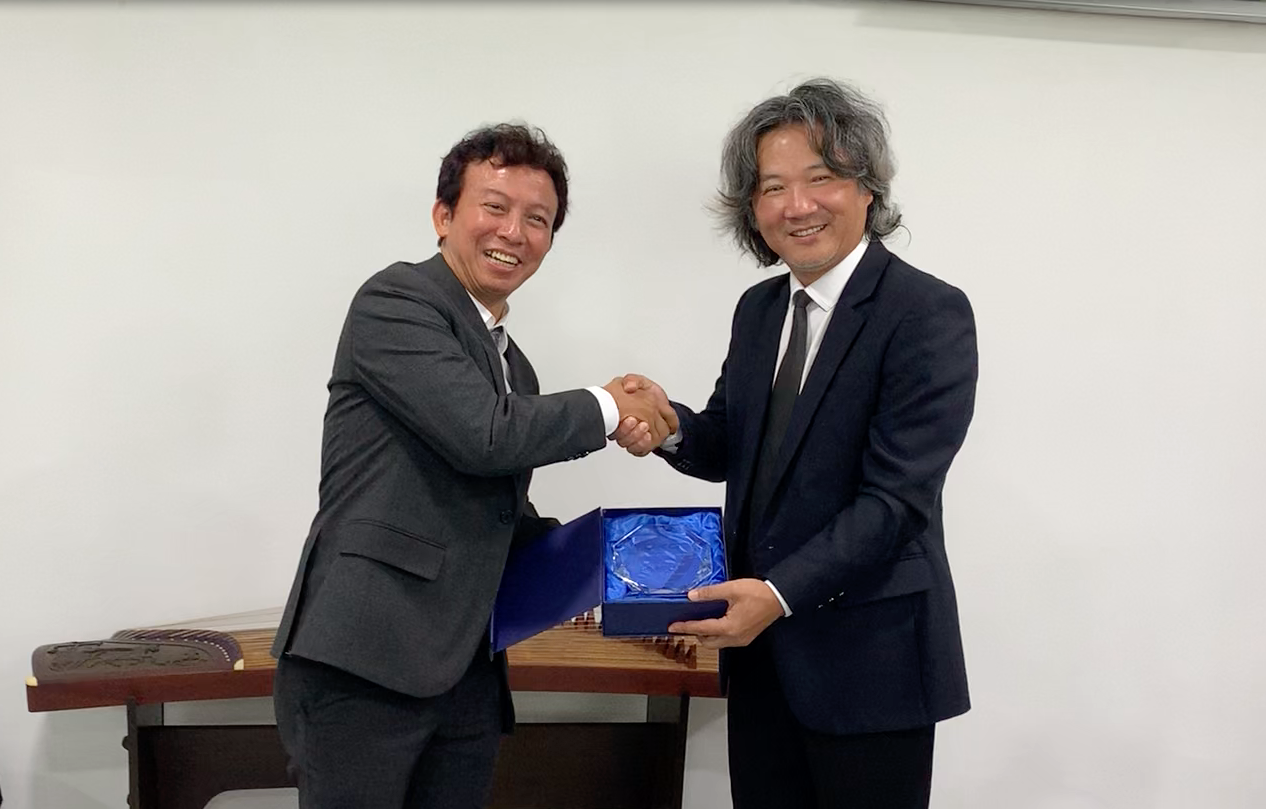 The light-hearted event carried on by Mr. Qiu presenting a long service award to GKGA Service Manager, Mr. Sulaiman Ahmat, who has been with us for the past ten years. Holding onto his award, Sulaiman remarked, "People always say time flies when you're having fun. A decade had passed and I'm looking forward to the next decade working with my beloved colleagues in this big family."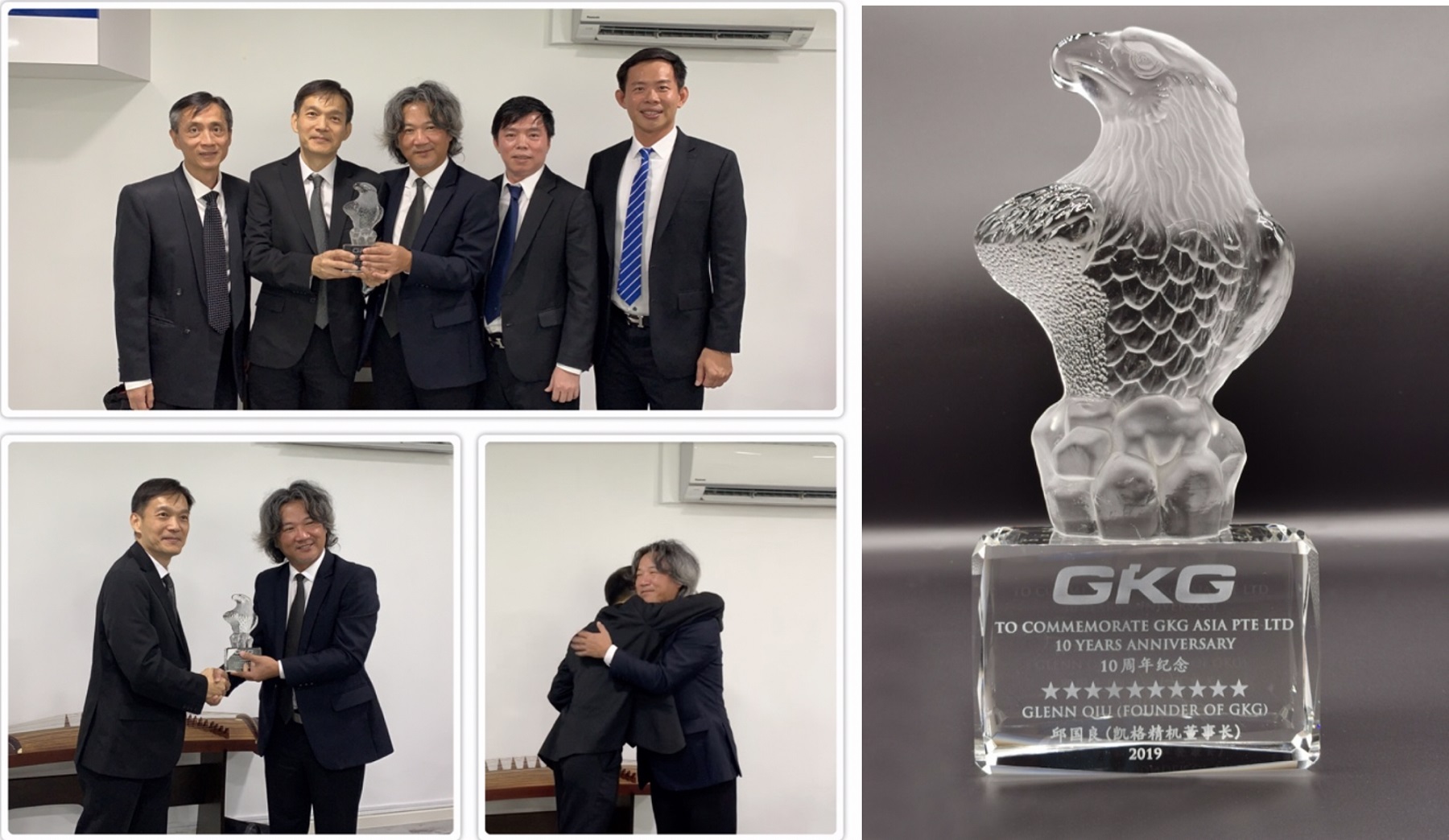 The highlight of the occasion was none other than the surprise award presentation by Mr. Qiu to GKGA to commemorate its 10 years anniversary. The atmosphere became exceptionally nostalgic when a photo of Mr. Qiu and Mr. Toon (managing director of GKGA), that was taken 14 years ago at GKG, was presented at the same time. Mr. Toon expressed his heartfelt appreciation towards GKG which was reciprocated by Mr. Qiu's warm hug at the end of the speech.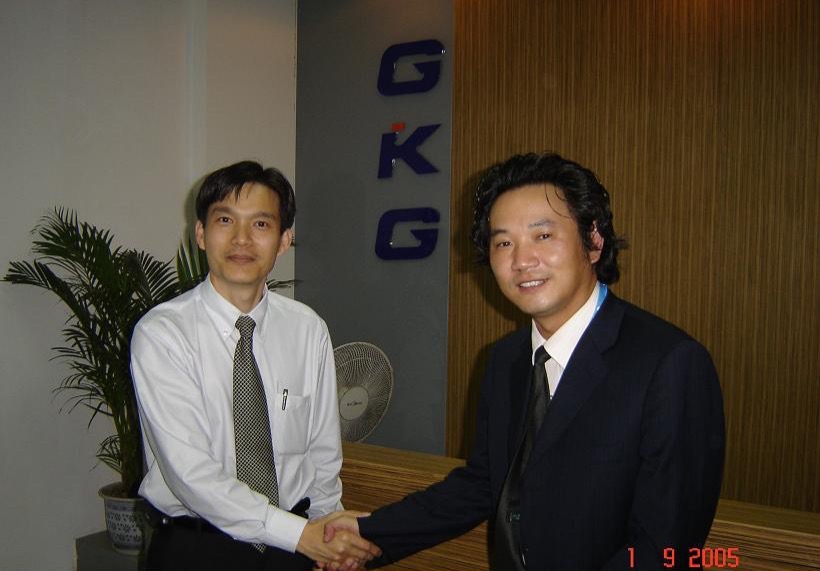 Eternal Partnership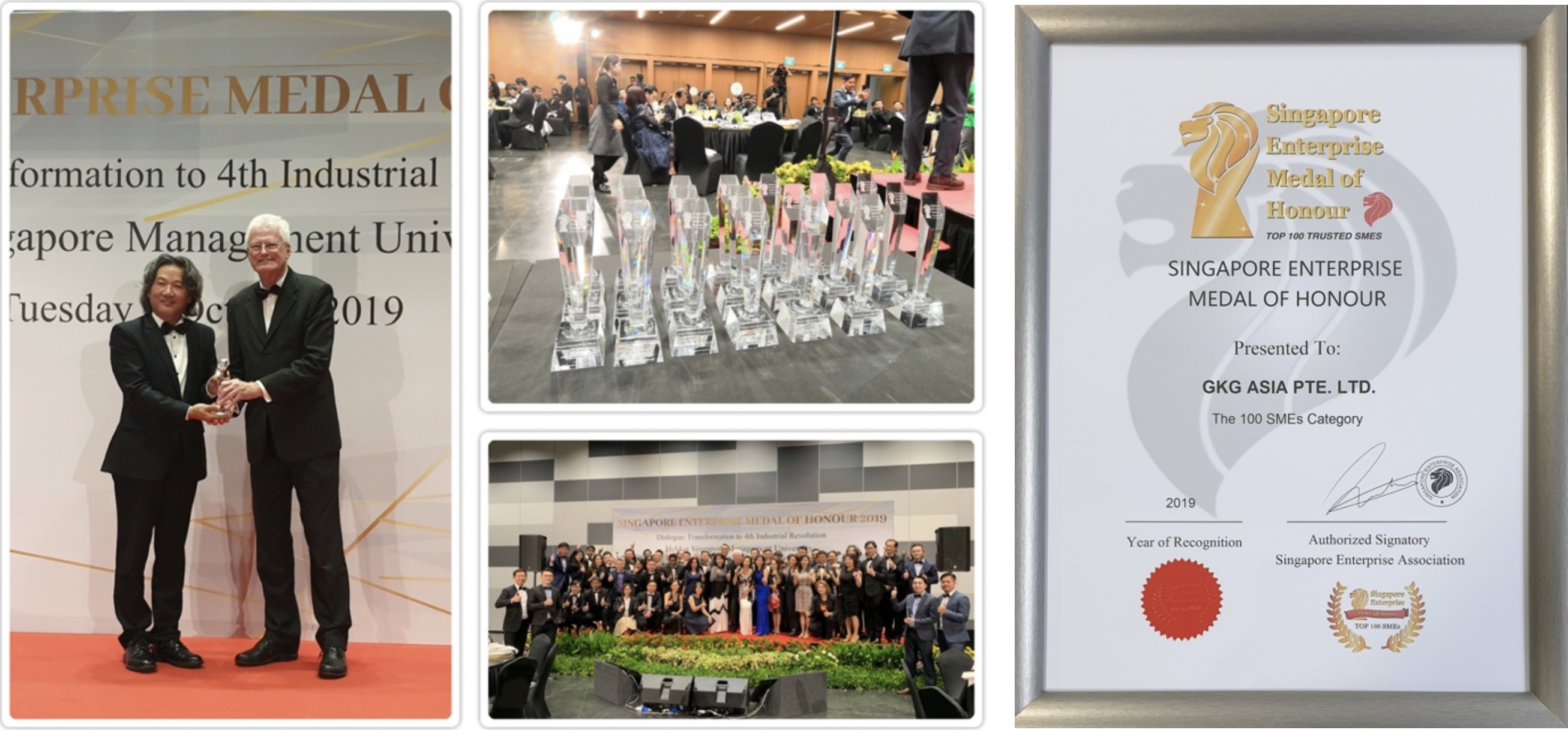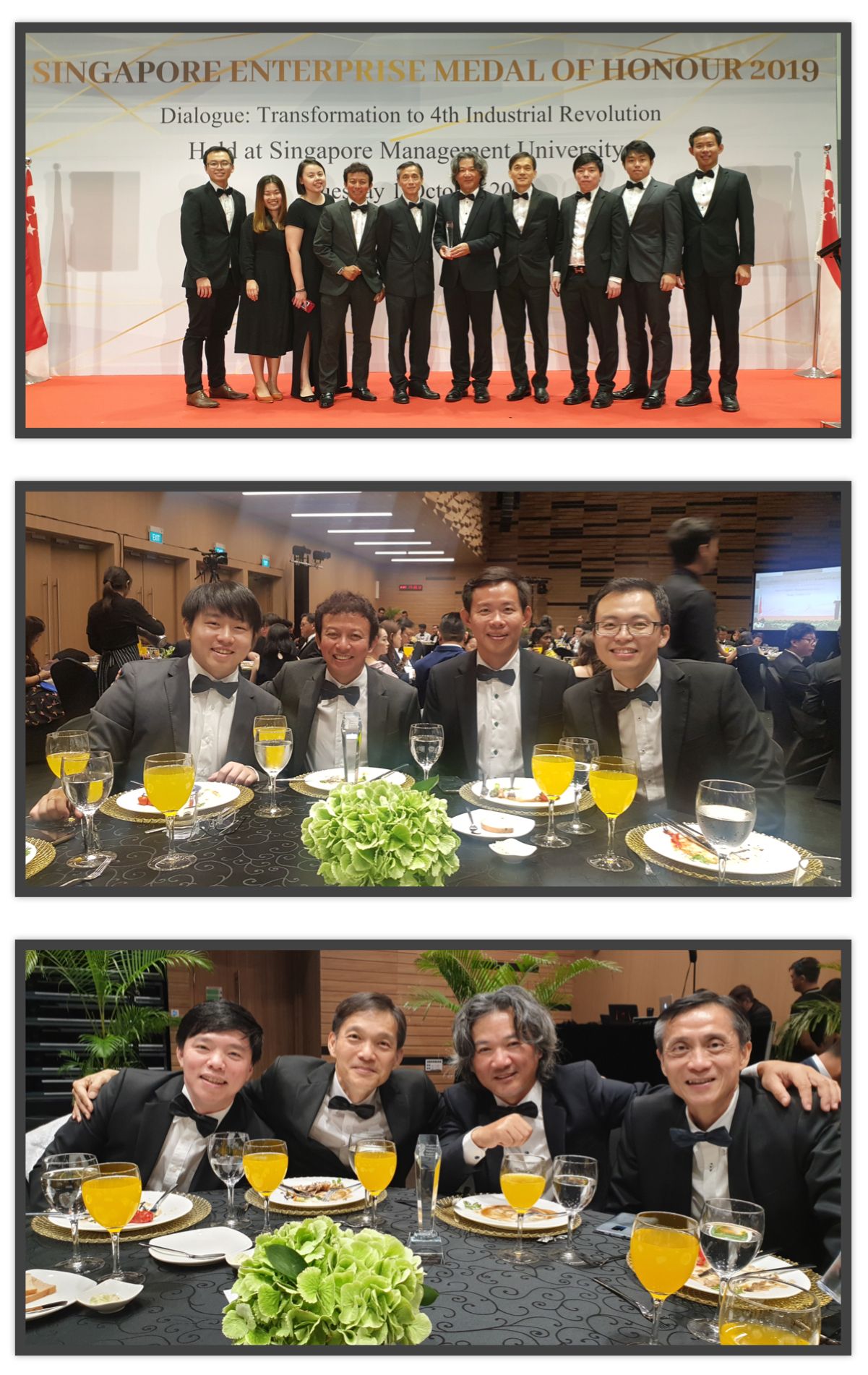 On the very same day, GKGA was awarded the Singapore SME100 Awards 2019. The award is a form of recognition by the Singapore Enterprise Association, which crowns the fastest, most successful and trustworthy SMEs in the region.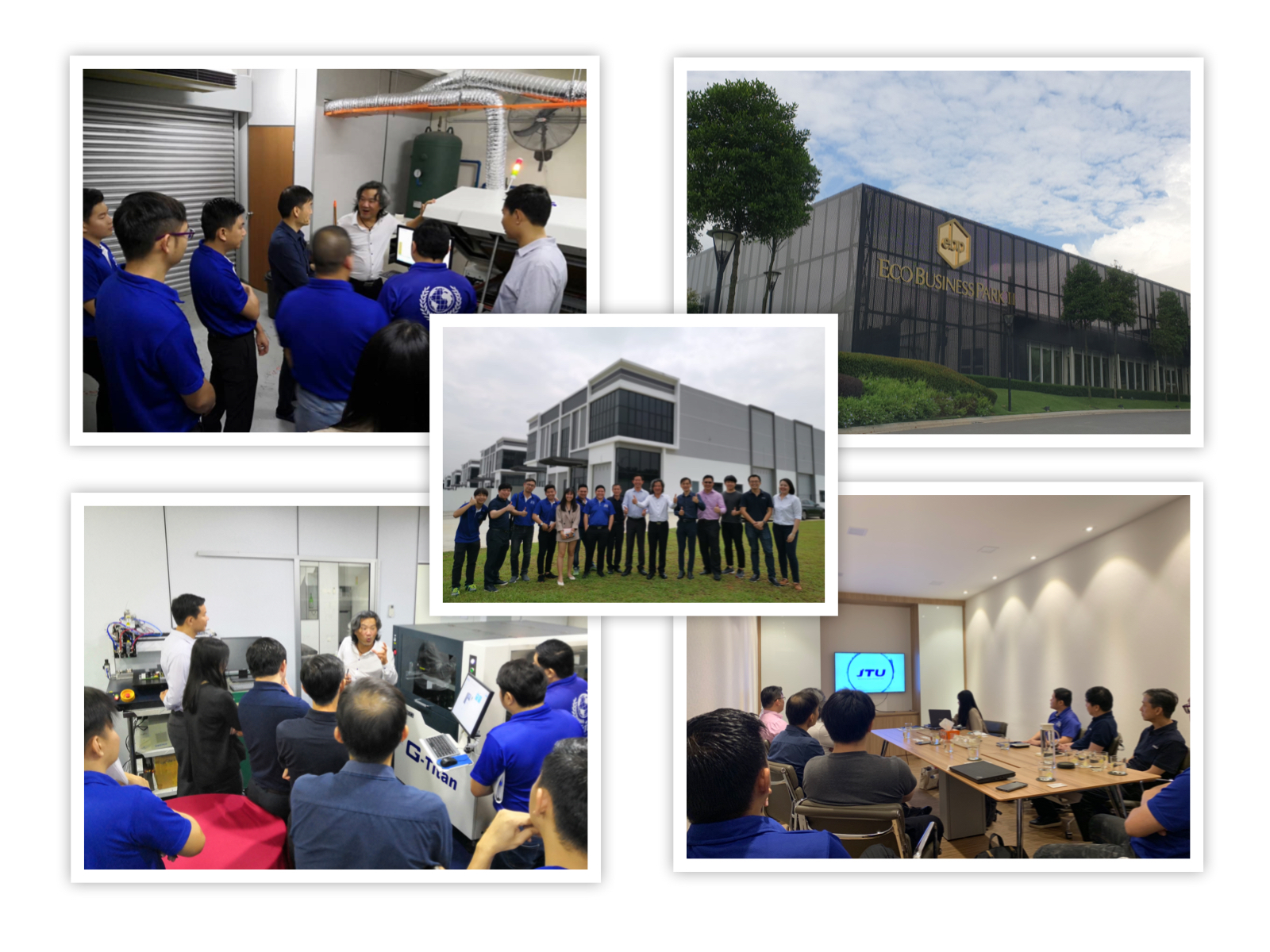 On the following day, a trip across the border was organised by JTU Pte Ltd (GKG's long time partner). The itinerary comprises of a visit to JTU new office in Ecoworld Business Park 2 followed by a mutual sharing session regarding both companies' products and future prospects.
JTU Pte Ltd's Managing Director, Mr. Jack Wong, commented, "We are honored to welcome Glenn Qiu to visit our new premises which will house our sales, service, demo and training centre. Glenn also shared with our team about his past experiences, business philosophy and gave us the opportunity for a Question & Answer session. We are delighted to receive an industry guru to enlightened us and certainly we are inspired by his optimistic foresight. Thank you Glenn and we welcome your next visit again."