Productronica India 2023
22 September 2023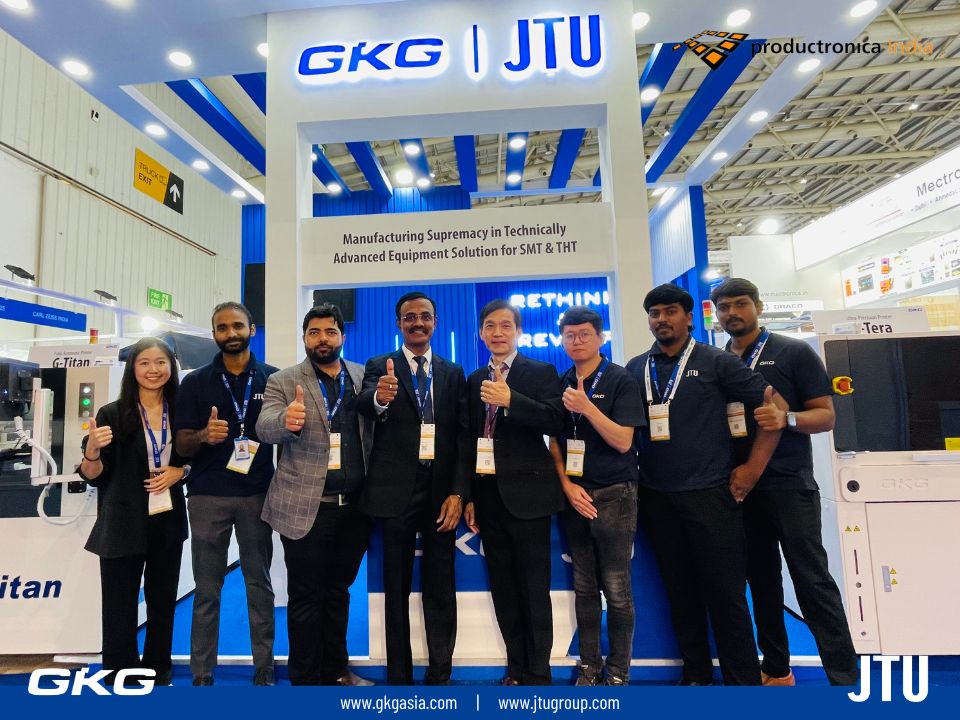 On September 13-15, Productronica India 2023 was successfully held at the Bangalore International Exhibition Center in India. GKG, in collaboration with the JTU team, made a prominent appearance at this exhibition. GKG once again brought a new technological feast to audiences worldwide with its advanced equipment and product functionalities.
India, being a major manufacturing hub for smartphones globally, places high demands on the precision, efficiency, and stability of automation equipment in its production processes. This is especially true for solder paste printing, which has stringent requirements.
Therefore, GKG showcased the high-performance fully automatic solder paste printer, G-Titan. G-Titan boasts a robust customer base, meeting the printing demands of features such as small pitch, multiple solder points, and high requirements, including minimum 01005, 03015, and above.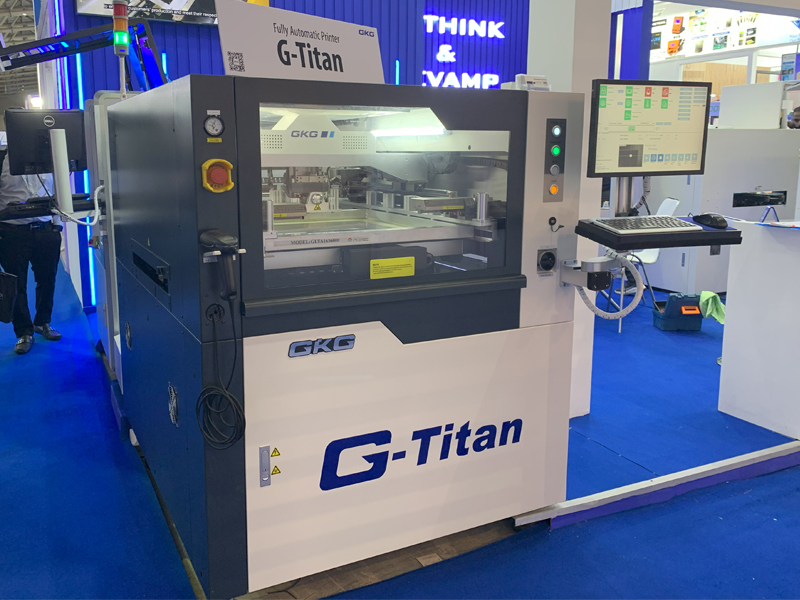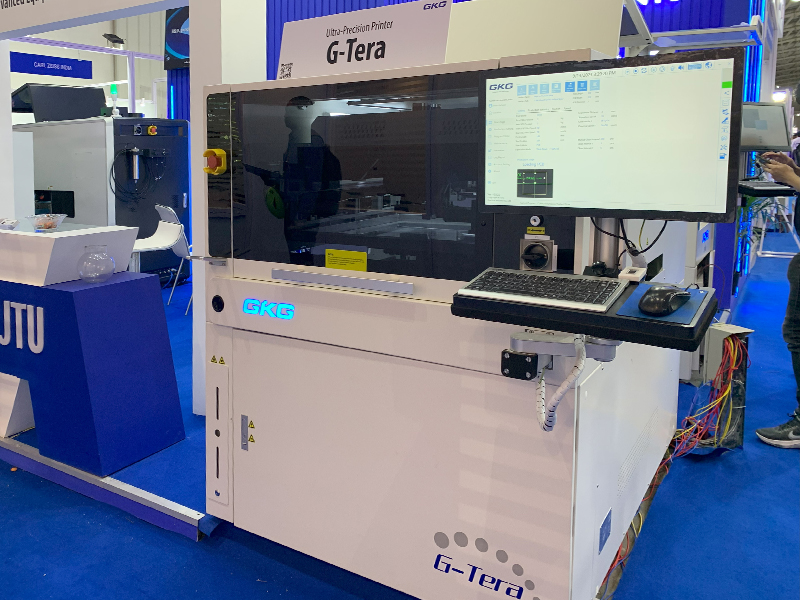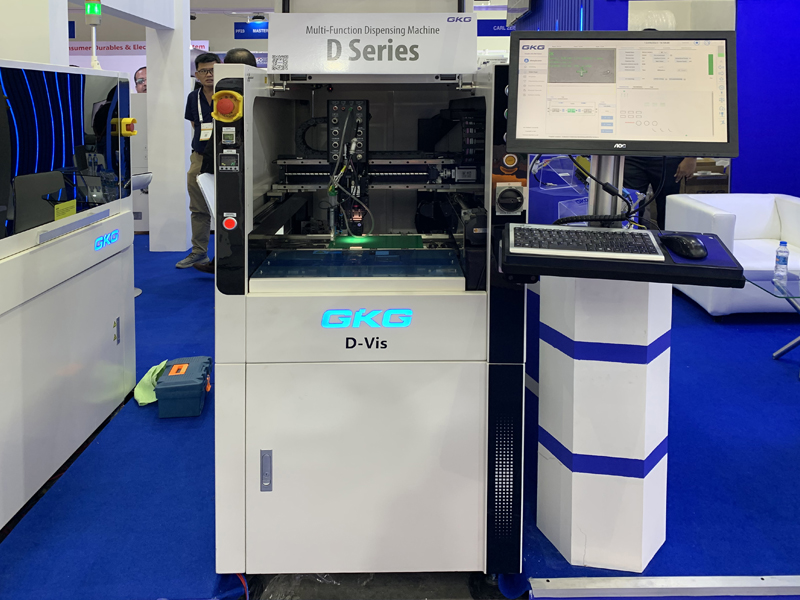 The exhibition also featured the fully automatic solder paste printer G-Tera and the multifunction dispensing machine D-Vis. These machines perfectly align with the high-speed and high-precision printing and dispensing sought after in the smartphone manufacturing industry.
All showcased equipment is widely used in various fields, including smartphones, motherboards, laptops, aerospace, and electronic vehicles.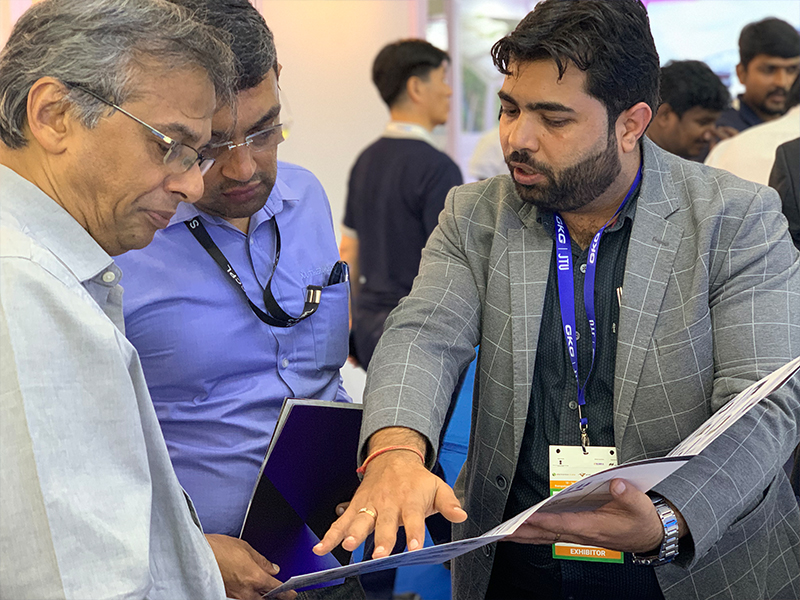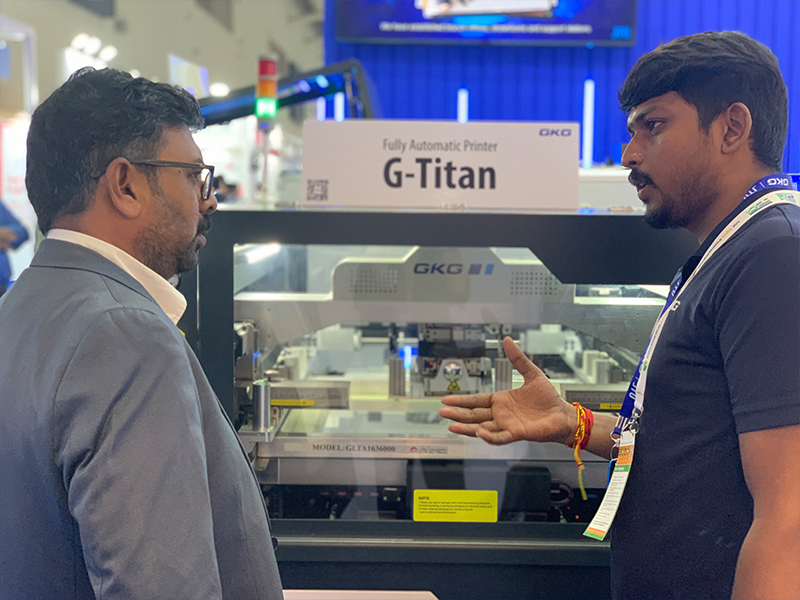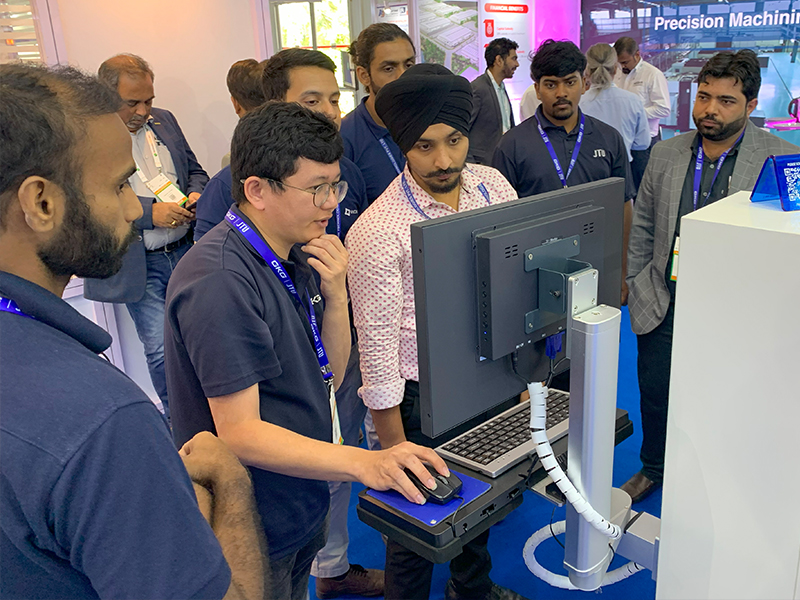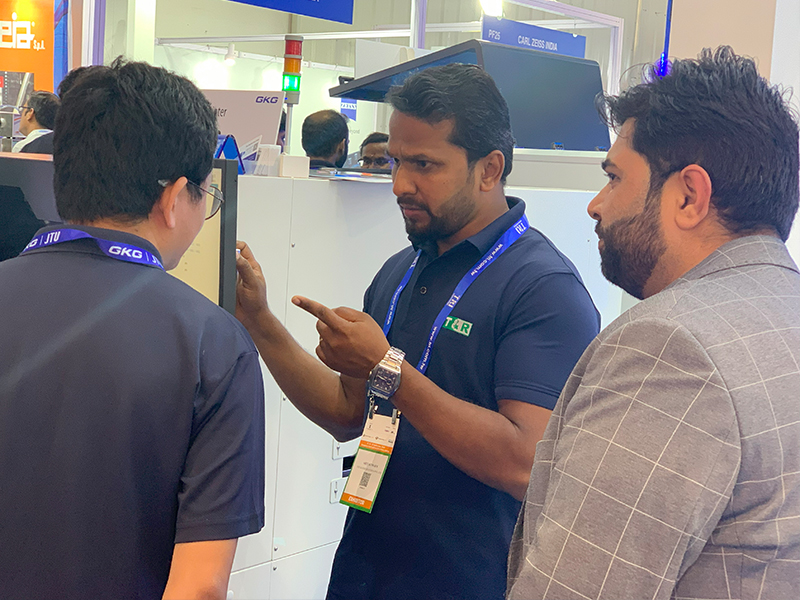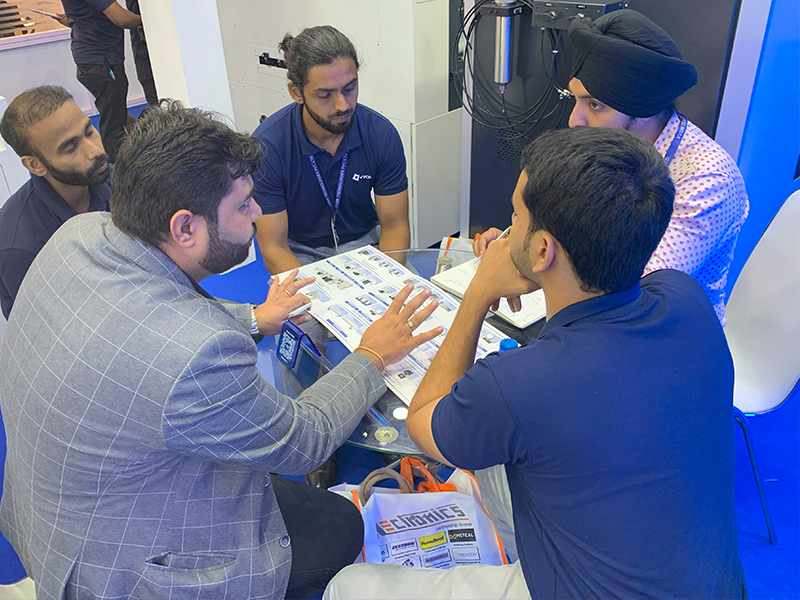 Thank you for your present at the show. Your warmth and joyful interactions with us had made our event successful and meaningful. See you soon in the next event.
Watch Productronica India 2023 Recap HERE