GKG shines on Mini/Micro LED annual conference
28 November 2022
In November, GKG immersed itself in the vast realm of Mini/Micro LED, sharing valuable insights and engaging in industry development discussions. GKG was invited to attend the "2022 Hang Jia Net : Mini/Micro LED Display Innovator Conference" and the "2022 Advanced Engineering LED Display Annual Conference."
During these two conferences, Mr. Deng Di, the Vice General Manager of GKG Precision Machine Co, Ltd, delivered speeches with the theme of "Innovative development of Mini LED Core technology-driven device" He shared GKG Precision Machine's products and solutions, reflecting the company's strategic and consideration in the LED display industry.
During the event, Mr. Deng Di mentioned:
Addressing the development status of the LED display industry, GKG has introduced Innovation-Driven Development and Vibration Suppression Fusion Technology. These advancements allow for rapid and precise positioning without filtering delay, improving speed while ensuring accuracy, to eliminate the impact of swing arm vibration during long-term operation on the structural lifespan and precision, ensuring long-term operational accuracy, speed, and stability of the equipment.
Currently, in the field of Mini LED and segregation, there are various issues such as printing and molding, warping and shrinking, yield and accuracy of die-bonding, limited sorting sizes, and low sorting efficiency. As a result, it is necessary for manufacturers to consider the capabilities, utilization rates, and stability of their equipment.
In response, GKG has introduced the solutions such as anti-chip breakage design, warping and shrinking technology, disorderly mixed binning, a crane system that achieves "zero congestion" along the production line, and needle-based sorting technology, which to lead the development of the sorting industry.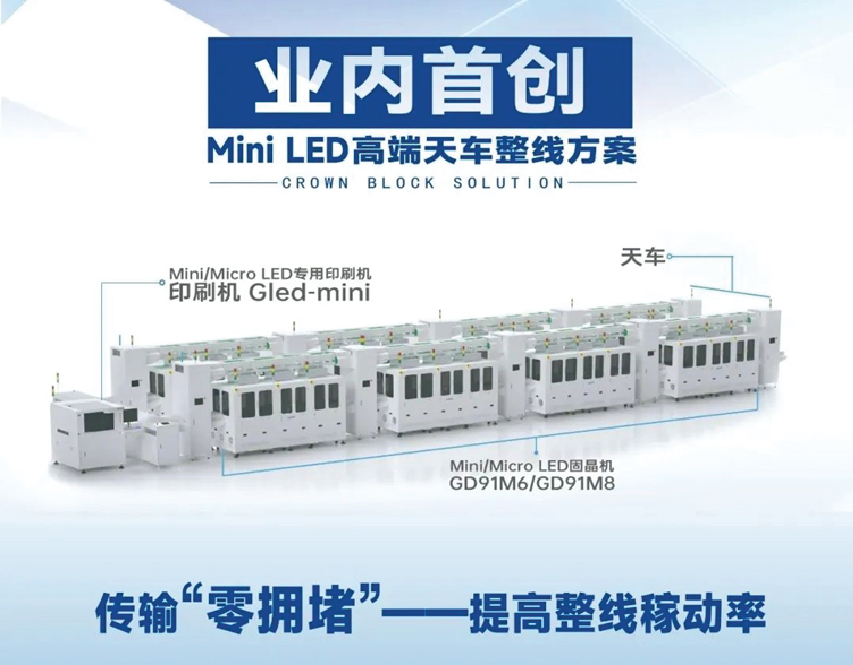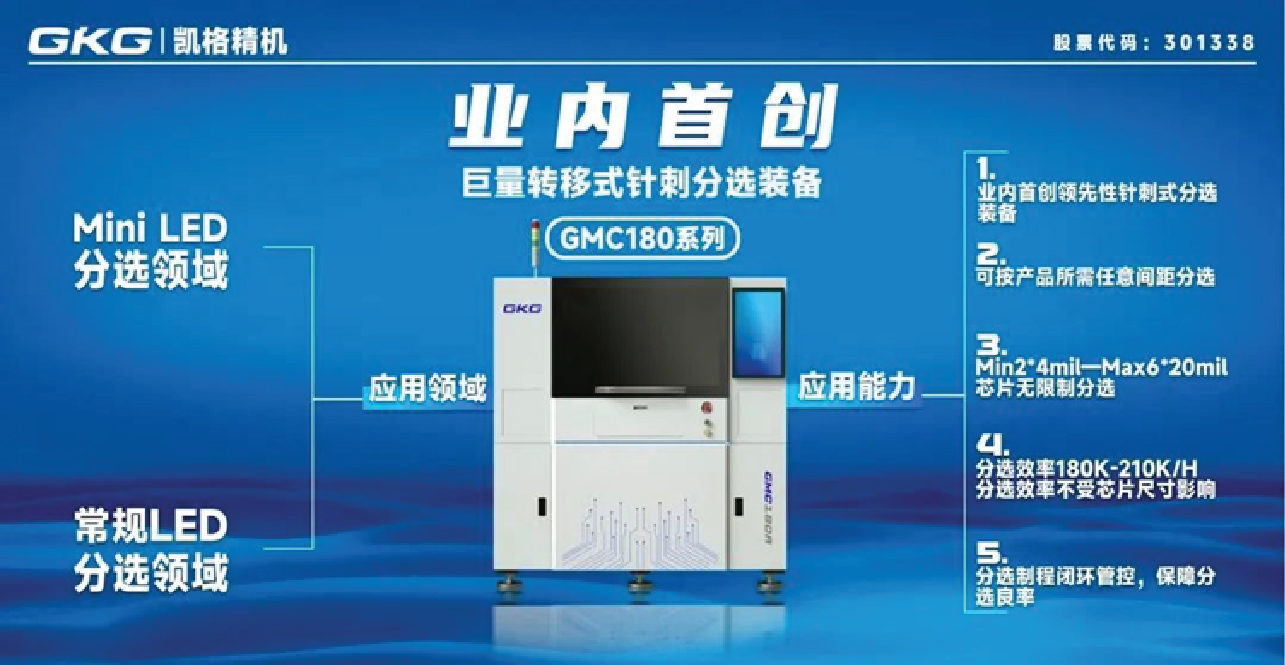 In addition, GKG also contributed to the compilation of two product white books edited by Hang Jia Net: "2022 Mini LED Backlight Research White Book" and "2022 Fine Pitch and Micro LED Display Research White Book"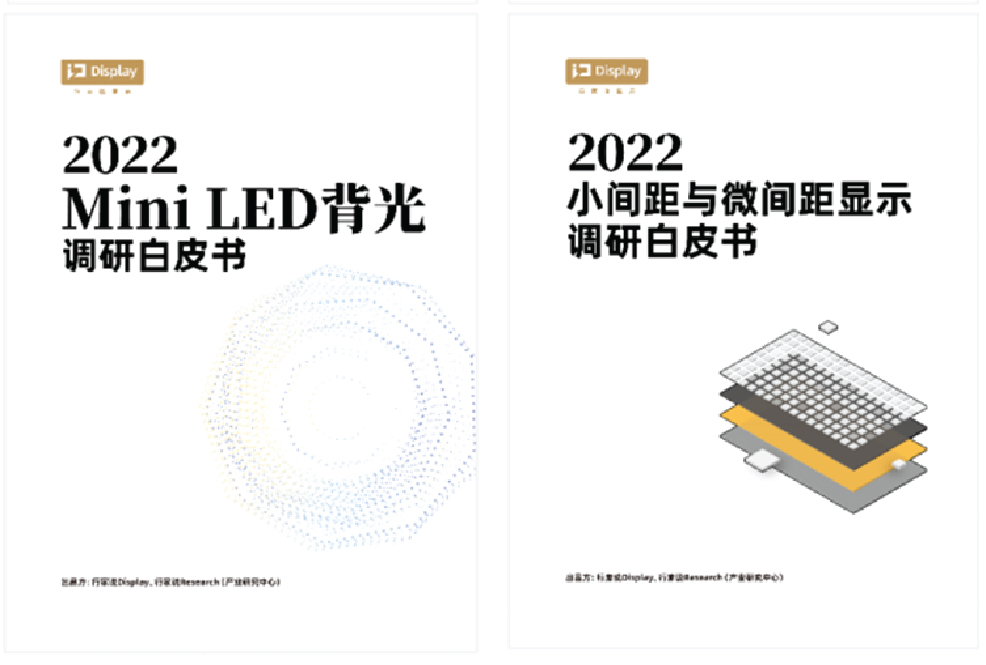 At the High-Tech Golden Globe Awards ceremony, the GMC180A, a massive transfer needle-type sorting and packaging machine, won the Annual Innovation Technology Award.