GKG Annual Sales Conference 2020
23 January 2020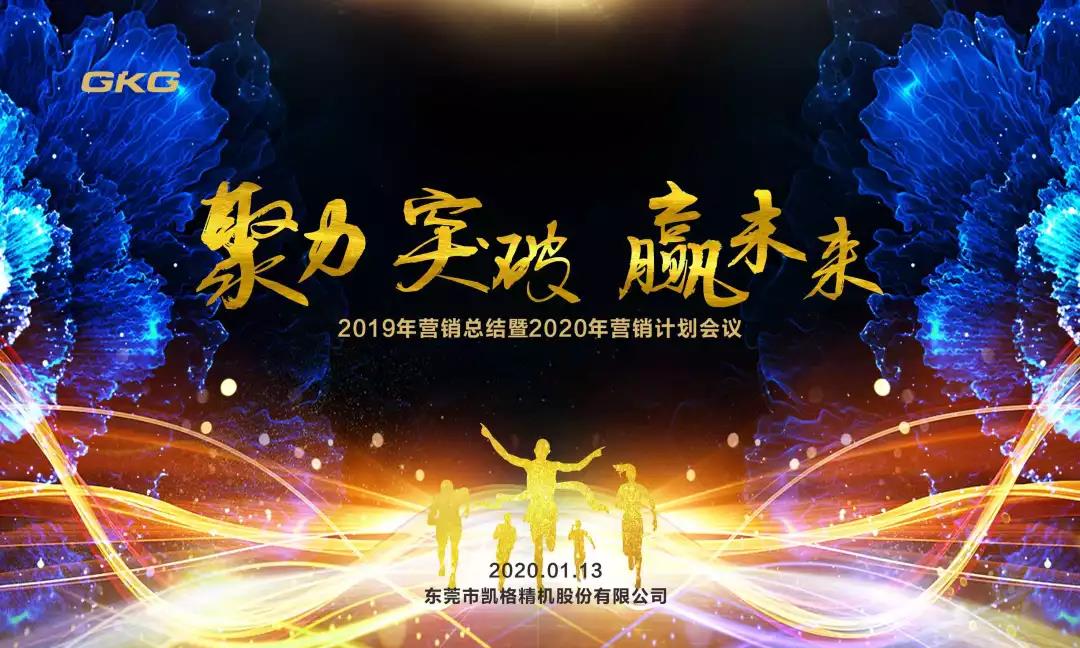 UNITED . BREAKTHROUGH . SEIZE THE FUTURE
GKG annual sales conference was held on 13-Jan-2020, at the Yue Lai Garden Hotel Dongguan. Like the preceding years, the meeting not only concluded activities and results for the past year, it also ensures team members are updated with latest knowledge to serve our customers.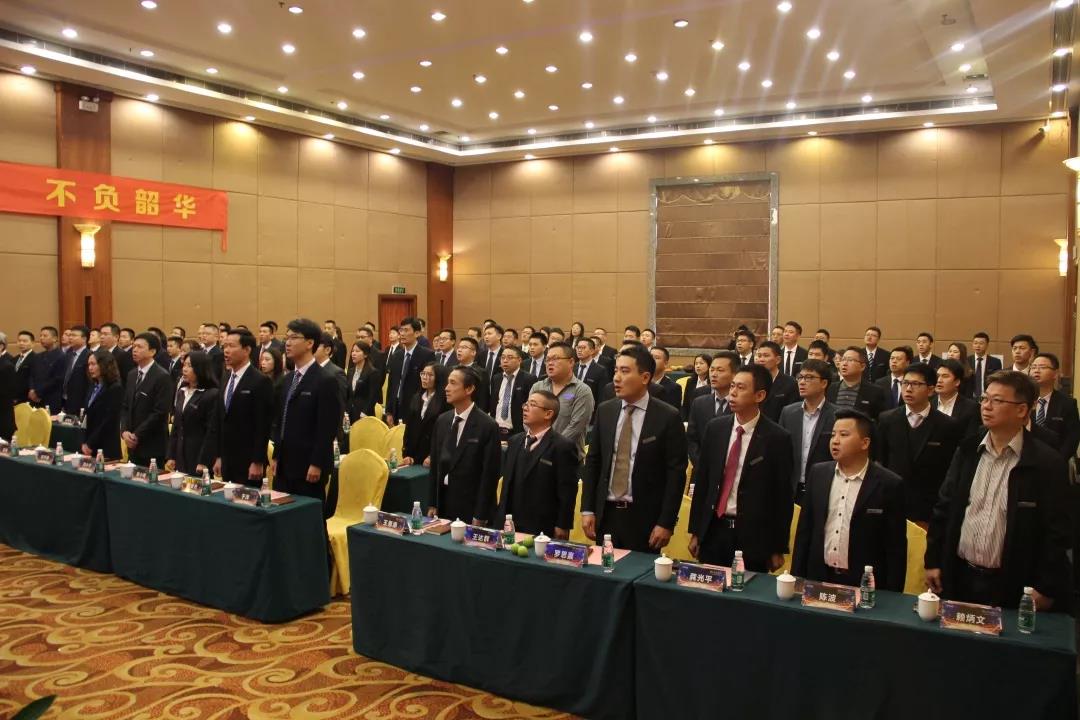 GM Mr. Liu quoted during the opening speech:
"Excellence is not an act, but a habit."
Everyone is encouraged to fully understand the complete range of products by GKG, from printers to dispensers, die bonders, automation platform etc. The session furnished attendees with the knowledge and sales strategies that allows them to outshine others in the industry. In year 2019, GKG received positive feedback from the market with its good reputation and successful case studies from several key customers.
As the key manufacturer for Industrial 4.0 factories, GKG continues to focus on providing cost-effective solutions and best-in-class post-sales support. GKG strives for another business surge in year 2020.
Determination and focus are the key towards being successful.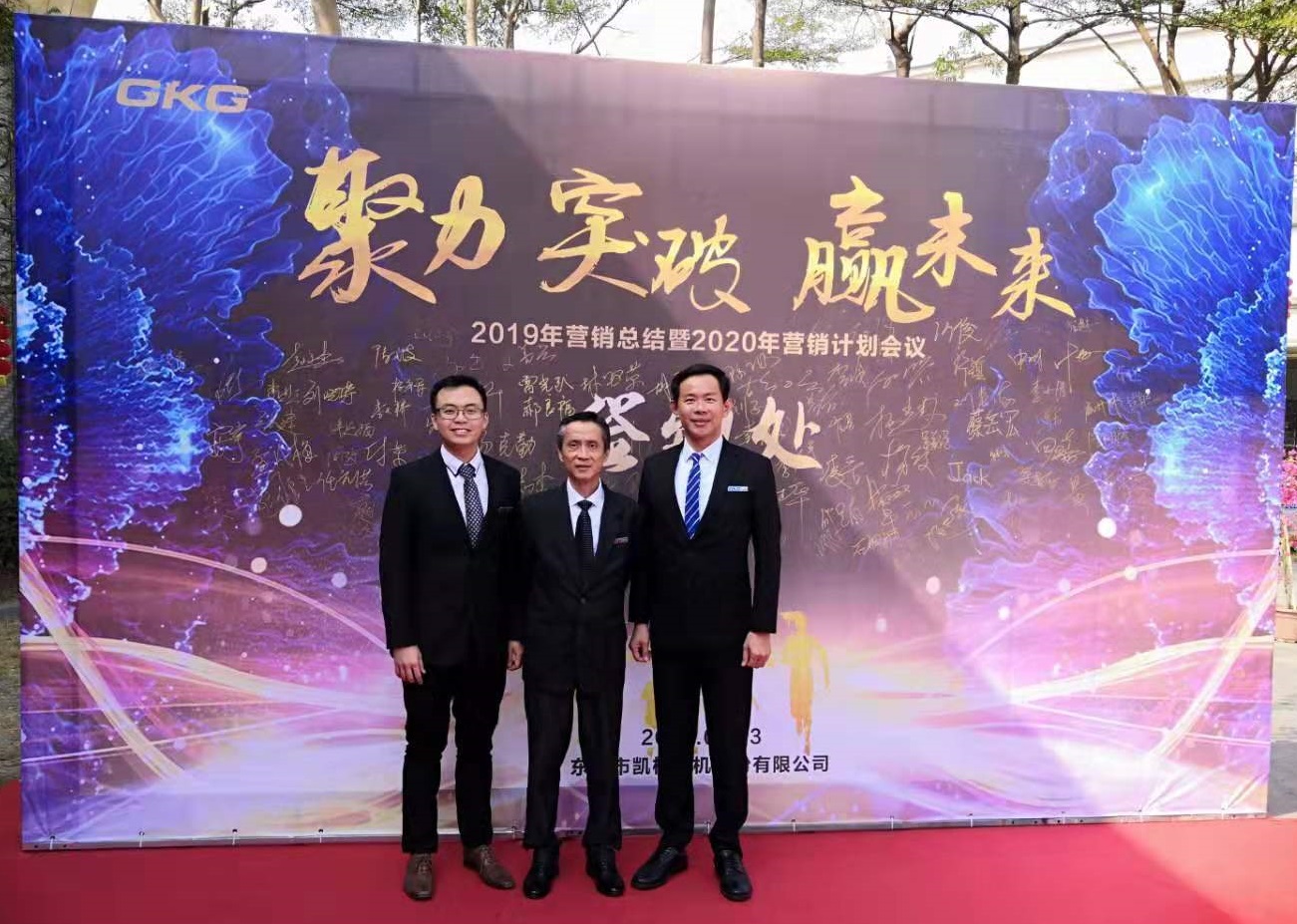 Representatives from GKG Asia Pte Ltd (left to right): Chua Yek Hong, Alan Ong, and Jack Wong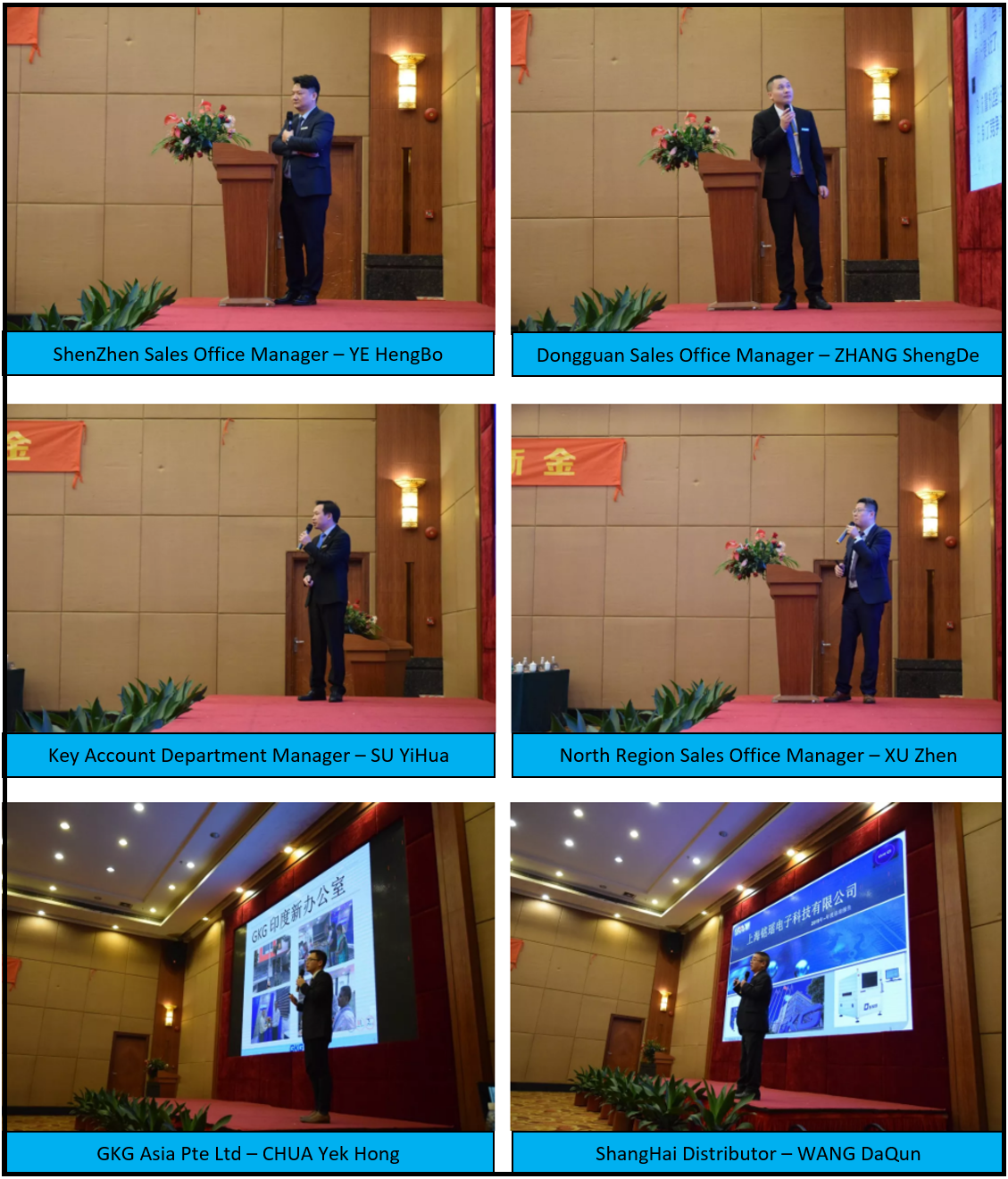 Sales representatives presenting results of year 2019 and roadmap for year 2020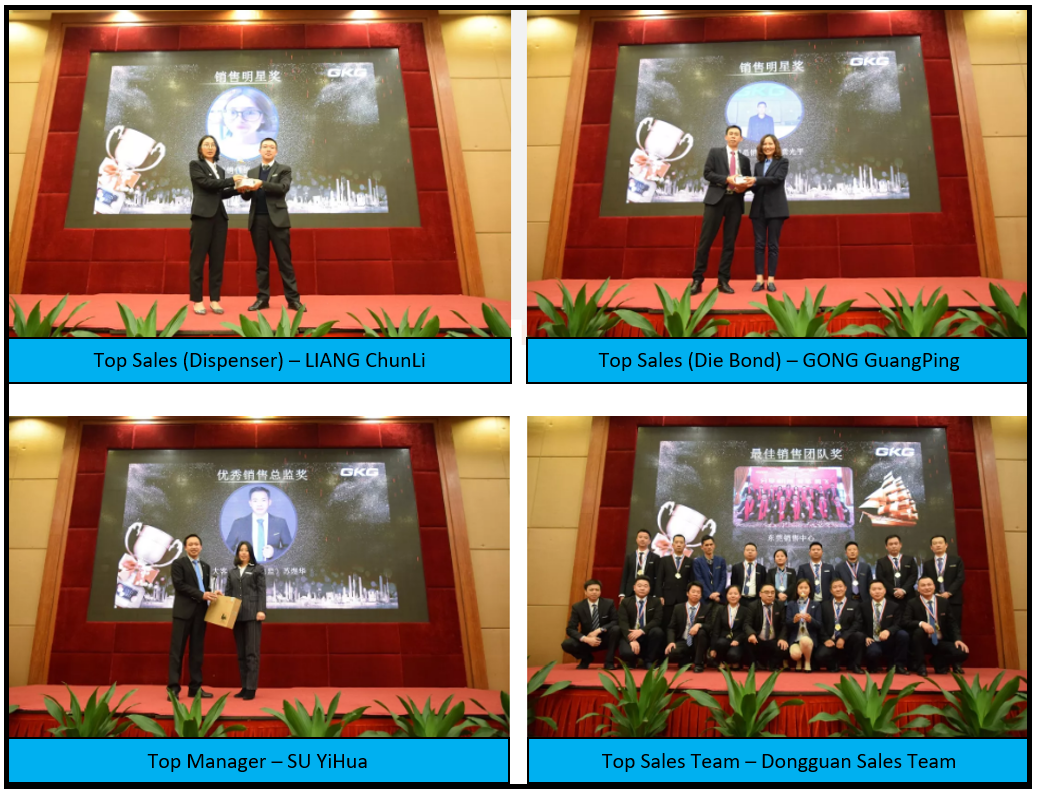 Award presentation to top performers in year 2019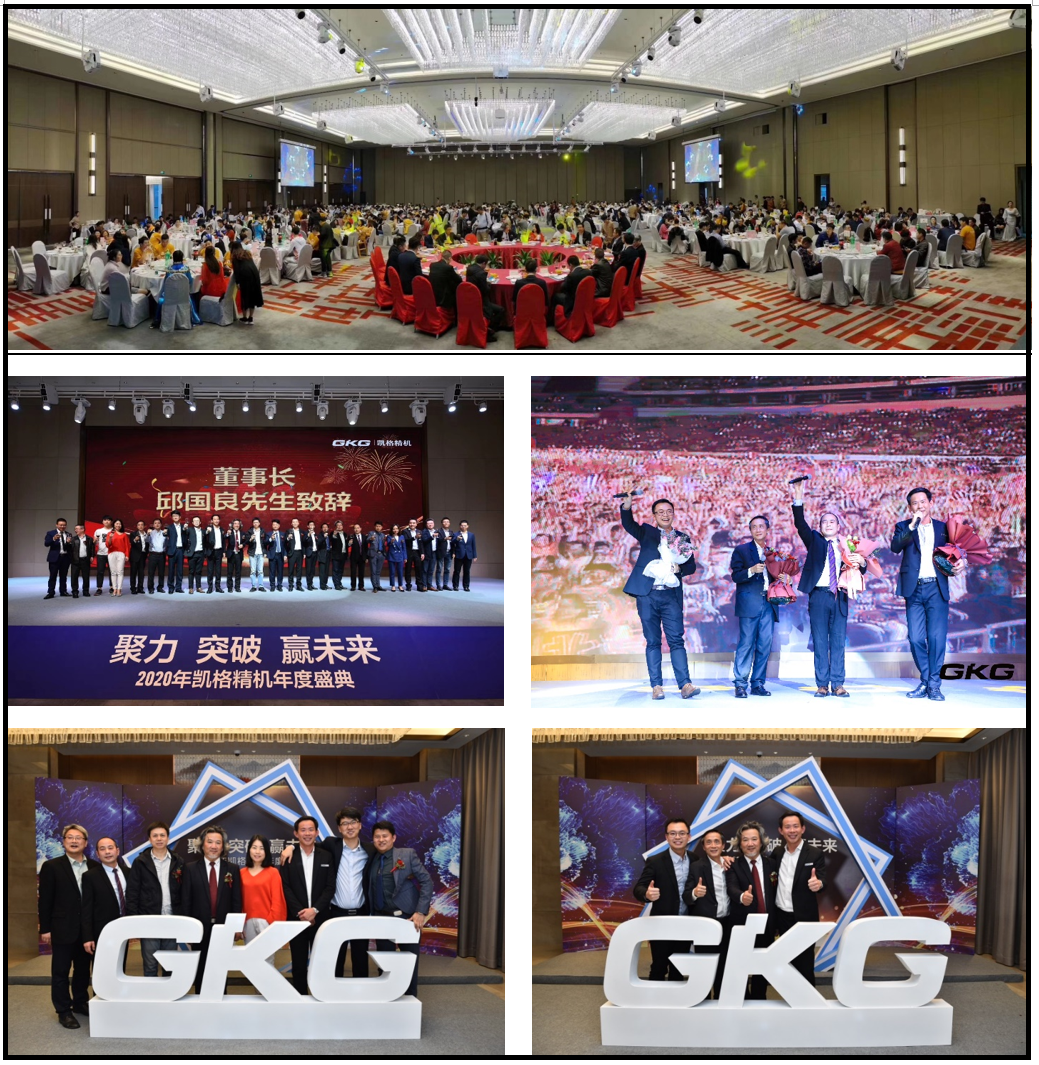 GKG Annual Dinner was held on 14-Jan, at DongCheng International Hotel Ballroom, total of 700 employees were invited to join the memorable night, with on-stage performances by GKG internal staff, award presentation for best employees and leaders, and lucky draws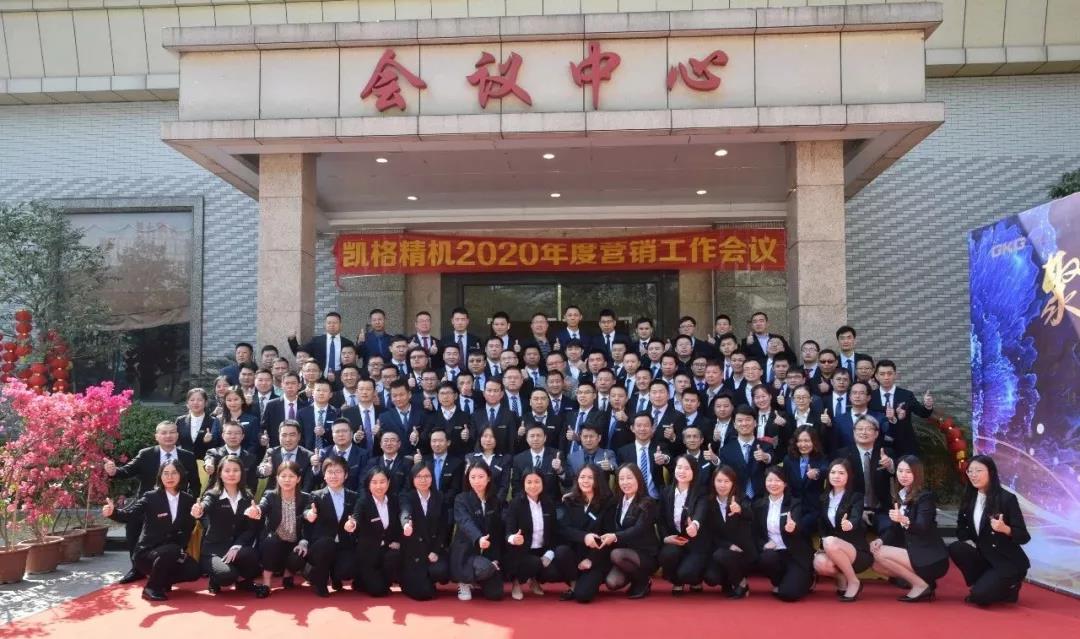 Stay united, breakthrough and to seize the future!